JBAF 2018 Artist-In-Residence Cycle 2 OPEN / Deadline June 11th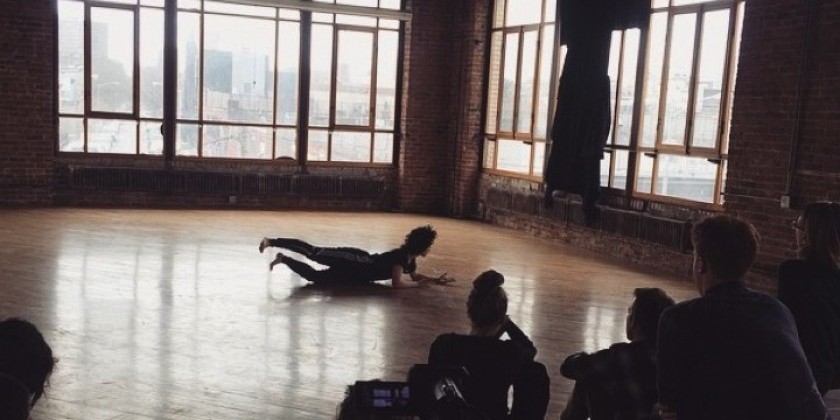 Company:
Jonah Bokaer Arts Foundation
Jonah Bokaer Arts Foundation
2018 Cycle 2 Applications Are Now Open!
Jonah Bokaer Arts Foundation offers three month creative residencies dedicated to fostering the creation, development, and performance of new work by both emerging and mid-career choreographers. Jonah Bokaer Arts Foundation provides 100 hours of fully subsidized rehearsal space during off-peak hours, monthly peer forums, and a culminating performance at the Bushwick studio space to support the creative processes of selected artists. Jonah Bokaer Arts Foundation residency artists are curated through an open application process, and final selections are chosen by a panel of professionals and influencers of the performing arts industry.
Full program description and artist application form here.
Resources Provided by Jonah Bokaer Arts Foundation:
> 100 hours of rehearsal space during off-peak hours
(Monday – Sunday, 8am – 11am & 7pm – 11pm)
> 3 peer group showings with other artists in residence
> Culminating presentation of new work in a Jonah Bokaer Arts Foundation Presents 2Night Show at the studio
Application Due: Monday June 11th 
Panel : Monday June 25th
Residency Notification: Wednesday June 27th
AIR Meet & Greet: Wednesday July 3rd
Studio Residency: July 9th - October 7th
Performance Dates: September 27th - 28th (tbc)
Deadline to Apply:
All application packages must be delivered or postmarked by June 11th 
Hand delivered applications must be submitted by 4pm on June 11th to:
Jonah Bokaer Arts Foundation / STUDIO 
Attn: Residency Program 
304 Boerum Street #23
Brooklyn, NY 11206.