JERSEY CITY, NJ: Fall 2016 Nimbus Choreographic Residency and Curated Performance Opportunity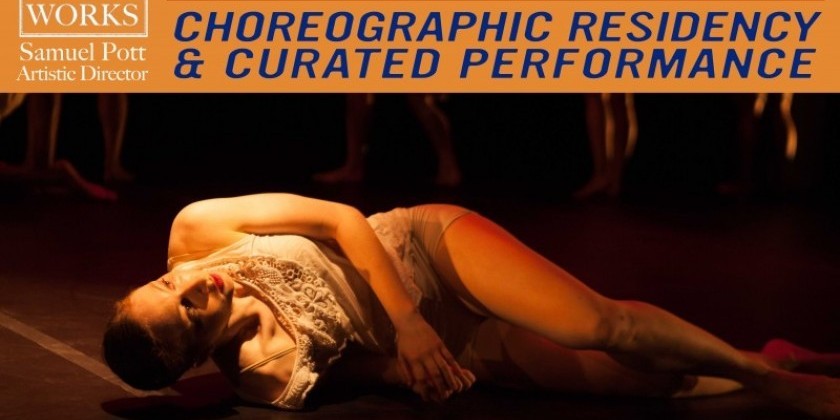 Company:
Nimbus Dance Works
Announcing the Fall 2016 Nimbus Choreographic Residency and Curated Performance Opportunity:
Nimbus will select 2 choreographers to receive 25-35 hours of free rehearsal space and 2 produced performances at Nimbus' Studio/Theater in Downtown Jersey City; 2 additional choreographers will be selected to receive 2 produced performances. All choreographers must secure their own dancers. (duets, trios, and quartets are highly recommended due to limited space – maximum cast size 5 dancers) Performances take place Sunday, September 25th and are followed by a talkback with participating choreographers. 
The choreographic residents are each given 25-35 hours of studio time for rehearsals and receive artistic and administrative feedback and guidance from Nimbus staff, company, and from Nimbus Artistic Director Samuel Pott. Resident choreographers are required to sell 9 tickets to the performances.  (*Note: Available studio times are on Sundays, Friday and Saturday evenings.)
Choreographers selected for the curated performance receive lighting/tech rehearsal and 2 performances.  Selected choreographers for performance only are required to sell 6 tickets to the performances.  
Applications Due: July 9th. Residency Period: July through September. Applicants should indicate if they are applying for the choreography residency and/or the curated performance.
Click HERE to download the application.
Please submit application, work samples and other supplementary information to programs@nimbusdanceworks.org.
Photo by Tanya Ghosh.