JOFFREY BALLET SCHOOL TURNS 60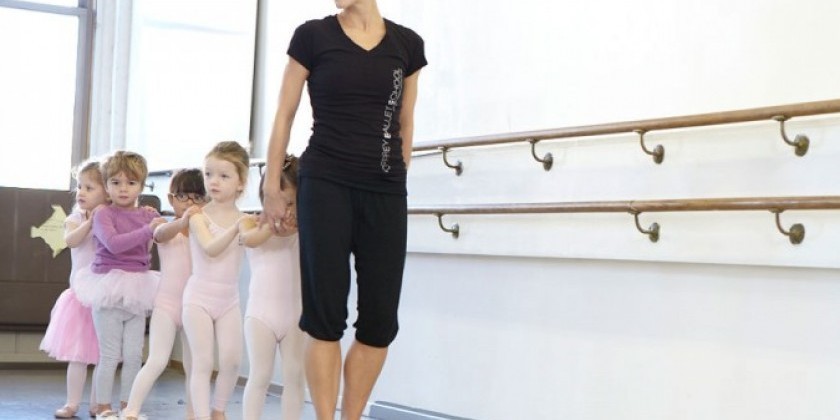 Celebrating a 60-year commitment to American dance education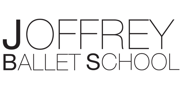 JOFFREY BALLET SCHOOL CELEBRATES 60-YEAR COMMITMENT TO AMERICAN DANCE EDUCATION
Summer Intensives Served More Than 4,000 Students; Yearlong Trainee Program Attracts 202 Students; October Celebration Honors Gerald Arpino Ballets and Joffrey Ballet Alumni
NEW YORK, August 12, 2013 – Joffrey Ballet School, a world-renowned dance center offering the most versatile and highest quality training, celebrates its 60th Anniversary today. Founded August 12, 1953 by Robert Joffrey and Gerald Arpino, the school dedicates its 60th year to its founder's commitment to remain at the forefront of American dance education. A five-month celebration begins today with the release of a weekly video series, in partnership with DanceMedia. The video series, which mainly highlights Joffrey's summer intensive dance training program, the largest in the U.S., hopes to give the public an inside look at the passion, courage and commitment young dancers bring to Joffrey's programs. Additional 60th Anniversary celebrations include twice monthly twitter chats, community showings of the school's world-renowned trainee and young dancer programs and a special 60th Anniversary event in October, details forthcoming. The celebration will culminate with the 7th Annual Joffrey Ballet School Nutcracker performance, December 13-15, 2013.
"We're excited to honor the vision of Joffrey that began in the 50's by inviting the public to experience firsthand how we transform passionate dance students into individualistic artists, " said Executive Director, Christopher D'Addario. "That has never been more apparent than in the classrooms of our rigorous summer intensive training program and the vigor displayed by our high-class trainees and Concert Company members."
The Joffrey Ballet School 60th anniversary video channel on Dancemedia.com will feature 12 videos, including five min-documentary "day-in-the-life" videos, exclusive interviews with noted choreographers and instructors and footage of Joffrey Ballet School vast programs. In partnership with DanceMedia, the weekly videos will launch each month starting August 12 until October 28, 2013. Videos can be found at http://dancemedia.com/channels/Joffrey-Ballet-School-Channel and will be archived on the school's YouTube channel, youtube.com/JoffreyBalletSchool.
Joffrey's summer intensives, which conclude this week, attracted over 4,000 students, ages 2-25, to New York, LA, San Francisco, Georgia, Miami, and Dallas. Additionally 1,000 students traveled internationally, taking part in world-class dance programs in Florence, Italy and Moscow, Russia. Joffrey's flagship intensive in New York attracted 2,000 dancers alone, from cities all across the country. For many this is an opportunity of a lifetime. A chance to prove they have the forward-thinking artistry and polished technique required for Joffrey Ballet School's year-long program. The students had access to an unparalleled dance community with opportunities to learn from professionals in major dance companies and perform the choreography of the top names in the industry, including Misty Copeland (ABT), Mia Michaels (SYTYCD), Desmond Richardson and Dwight Rhoden (Complexions Dance Company), Sidra Bell (choreographer), Adam Sklute (Ballet West), Jodi Moccia (Broadway choreographer) and more.
Joffrey Ballet School will kick off its 60th year in September. The Children's and Young Dancer programs commence September 9 with over 700 students. The ballet and jazz trainee programs, starting September 16, draws 262 students this year. The Concert Company, a pre-professional dance company of 30 members returns to rehearsals September 9, with auditions for new members starting September 16. Over 60 years the school has grown to be 100 times larger than its inaugural year, a milestone that successfully captures Robert Joffrey and Gerald Arpino's vision.
About Joffrey Ballet School
Founded in 1953 by Robert Joffrey and Gerald Arpino, Joffrey Ballet School maintains the vision of its founders to transform passionate dance students into versatile, individualistic artists able to collaborate and evolve fluidly in a fast-changing society. With an accredited dance program that offers two core pieces of study – ballet and jazz/contemporary – Joffrey is known for its diverse curriculum as well as being the largest summer intensive training program in the country. As Joffrey celebrates its 60th anniversary, it remains at the forefront of American dance education, instilling a passion for dance in children, youth, adults, pre-professionals and professionals. Graduates of the School have gone on to dance for major classical ballet, modern and contemporary companies, both in the United States and abroad.