JOHN-MARIO SEVILLA NAMED NEW DIRECTOR OF 92ND STREET Y HARKNESS DANCE CENTER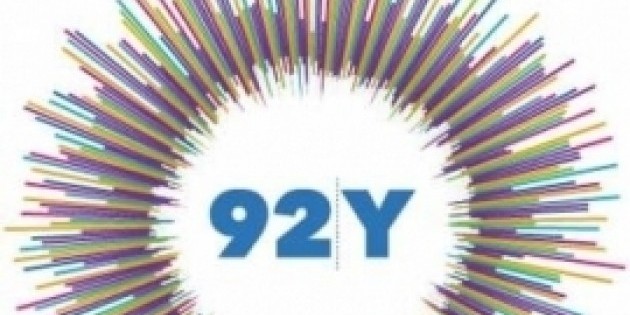 JOHN-MARIO SEVILLA NAMED NEW DIRECTOR
OF 92ND STREET Y HARKNESS DANCE CENTER
NEW YORK, NY: Aug 2—John-Mario Sevilla has been appointed director of the 92nd Street Y Harkness Dance Center, effective immediately. John-Mario joined 92Y in 2007 as director of the Dance Education Laboratory – one of the nation's leading centers for dance education – and has also served as 92Y's coordinator of grants for dance from the U.S. Department of Education. As director of the dance center, he oversees 92Y's legendary dance program, which includes three different performance series, 100 classes and workshops each semester for children and adults, space grants for choreographers, social dance parties and dance therapy training.
The Harkness Dance Center is one of four divisions of 92Y's School of the Arts, alongside the School of Music, Art Center and Educational Outreach Program. Collectively, the School of the Arts offers more than 1600 classes, workshops and private lessons annually for people of all ages and skill levels in music, art and dance. Robert Gilson, director of 92Y's School of the Arts, said Tuesday, "John-Mario's extensive background, both as a professional dancer and as a dance educator, provides him with an excellent foundation to assume the role of Director of the 92Y Harkness Dance Center. Having worked with John-Mario, in his role as director of our Dance Education Laboratory for the past five years, I look forward to his leadership and vision as it expands to include the other elements of 92Y's renowned dance programs."
"I'm thrilled to have this new opportunity to participate in 92Y's dynamic cultural mission," John-Mario said. "I'm also immensely enthusiastic about the prospects of furthering the Harkness Dance Center's historic mission of dance education and artistic innovation."
Before joining the Dance Center staff in 2007, John-Mario was Director of Education for New York City Ballet. He has also played an integral role in developing the New York City Blueprint for Teaching and Learning in Dance for the New York City Department of Education as a reviewer and as a Dance Commencement Exam Writer and Editor. He had a distinguished career as a performer with Pilobolus, Janis Brenner & Dancers, and Anna Sokolow, among others.
John-Mario has a B.A. in English from the University of Hawaii at Manoa, an M.A. in Arts and Arts Education from Teachers College, Columbia University, and an MFA in Performing Arts – Dance from the University of Wisconsin – Milwaukee. He is on the Dance Education faculty at NYU Steinhardt School of Culture, Education, and Human Development and a student and practitioner of hula.