JOIN STooPS 2015! Sunday, June 28th, 2015 @ 12pm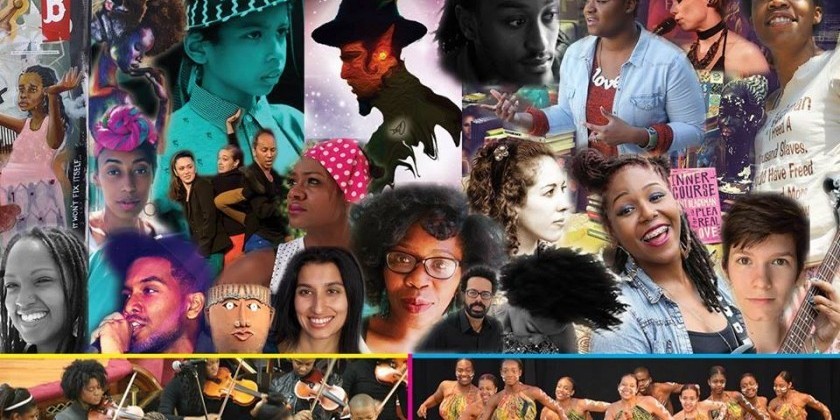 Company:
STooPS
JOIN US for STooPS 2015!
Sunday, June 28th, 2015  @ 12pm
with showcases by artists of all genres & generations 
including Ase Dance Theatre Collective, Tony Wells, Ish, Nicholas Powers and TAI ALLEN


GET READY FOR STooPS 2015 –  a BIGGER and BETTER day of art outside connecting Bed-Stuy neighbors, homeowners, artists, and businesses. We've expanded our performance area so SightSeers will be able to experience more of Bed-Stuy while enjoying live music, visual art, theater, poetry, and dance; patronizing local businesses; and engaging with neighbors in the community. This expanded area will be broken into smaller, walkable performance zones. Each zone will have a SightSeer hub where the SightSeer map & schedule can be picked up.
With the support of our sponsors, our SightSeer Map & Schedule will be FREE this year. These maps will offer more information about the artistic showcases and feature local businesses where audiences can grab snacks, coffee, and other local goodies. Last but certainly not least, our  STooPS Members get online access to the Sightseer prior to the festival to plan their day's journey. For more informatoion about becoming a STooPS Member, visit www.stoopsbedstuy.org/membership.
We're excited to welcome new artists like Emmy-award winning filmmaker Yamin Mistry, international teaching artist and storyteller Gustav Gauntlett, and home-grown Hip-hop artist Chris Wise. We're also welcoming back creatives like Aleijuan, Maxine Montilus, OlaRonke, and our 2014 Viewer's Choice Artist Noni Rene who have become integral members of the STooPS family. Check out the full list of STooP artists at www.stoopsbedstuy.org/stoop-artists. With five hours of STooP performances, from 12-5pm, we're excited to share these artists with the Bed-Stuy community for another year!
The 2015 Culminating Performance will be held at Bed-Stuy Restoration West Plaza thanks to the support of the MoCADA's Soul of Brooklyn Festival and the Center for Arts and Culture at the Bedford Stuyvesant Restoration Corporation. The evening of performances will include our 2015 Viewer's Choice artist, the Noel Pointer Foundation's Phantazia String Players, dancers from the Dwana Smallwood Performing Arts Center, and Bed-Stuy's own Tai Allen. Learn more about this year's culminating performers at www.stoopsbedstuy.org/culminating-artists.
We're excited that the festival has grown to include so many more of the homes, businesses, and artists that make Bed-Stuy one of the most unique, intimate, and cultured neighborhoods in the world. So take a stroll around the block, see some old friends, make some new ones, and enjoy everything this old school neighborhood has to offer!
SEE YOU ON JUNE 28th!