JOSHUA BEAMISH || THE PLAYGROUND NYC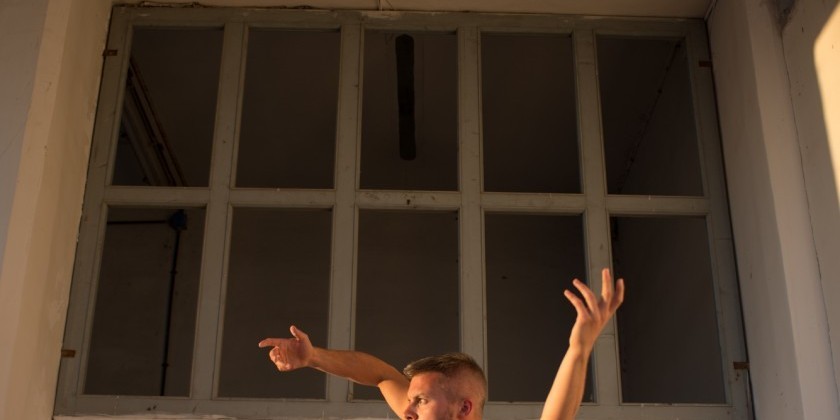 Company:
THE PLAYGROUND NYC
JOSHUA BEAMISH
JULY 24-26-28
10:00AM-2:00PM
CLASS COST:
FULL: $50
DROP IN: $20
Gibney Dance: Agnes Varis Performing Arts Center, 280 Broadway NYC
Entrance 53A Chambers
The Playground NYC allows dancers to experience various choreographic styles and ideas, engage with a new community of dancers, and gather resourceful information and inspiration from the array of choreographers involved. In turn, established choreographers are paid for their creative investigations, are given free space to explore new movement with professional dancers, and are provided with the opportunity to establish relationships with new dancers and fellow choreographers.  
BIO:
Joshua Beamish founded MOVETHECOMPANY in 2005. Based between New York City and Vancouver, Canada, his works for the company have since toured throughout North America, Europe, Asia and Africa. Outside of the company, he has choreographed works for The Royal Ballet, The National Ballet of Canada, Dutch National Ballet Junior Company, Cape Town Opera, New York City Ballet Principals Wendy Whelan for Restless Creature and Ashley Bouder for The Ashley Bouder Project, the New York Choreographic Institute/School of American Ballet, Compania Nacional de Danza de Mexico, Toronto Dance Theatre, Cape Dance Company/South Africa and Santa Barbara Dance Theater, among others. Joshua also choreographed for the CBC Radio Canada reality series Ils Dansent with Nico Archambault, the Cultural Olympiads for both the 2010 and the 2012 Olympics and with Cirque du Soleil for World EXPO Shanghai.
He is the recipient of artistic residencies at venues such as The Banff Centre, The Rockefeller Brothers Pocantico Center, Vineyard Arts Project and Jacob's Pillow, in addition to a term as the National Incubator Artist for the American Dance Institute, now Lumberyard. Notable recent presentations include BAM Next Wave, The Joyce Theater and the Guggenheim Museum in New York, The Royal Opera House and The Place in London, Princeton University, Jacob's Pillow, a Fire Island Dance Festival Commission, The Harris Theater/Chicago and Chicago Dancing Festival, Artists in Action/Mumbai, Seoul International Dance Festival/South Korea and the Bangkok International Festival.
Joshua was a founding member of The Joyce Theatre's Young Leader's Circle Committee and is currently in-residence at The Joyce Theater Studio at Gibney Dance. His next work, The Masque of the Red Death, will world premiere at The Joyce Theater Ballet Festival - June 28-29, 2018.
The works of Joshua Beamish/MOVETHECOMPANY are made possible through major support from The Rockefeller Brothers Fund and The Canada Council for the Arts
Photo Credit: ROBERT COVASCE