Jacob's Pillow Dance Festival presents 83rd FESTIVAL FREE EXHIBITS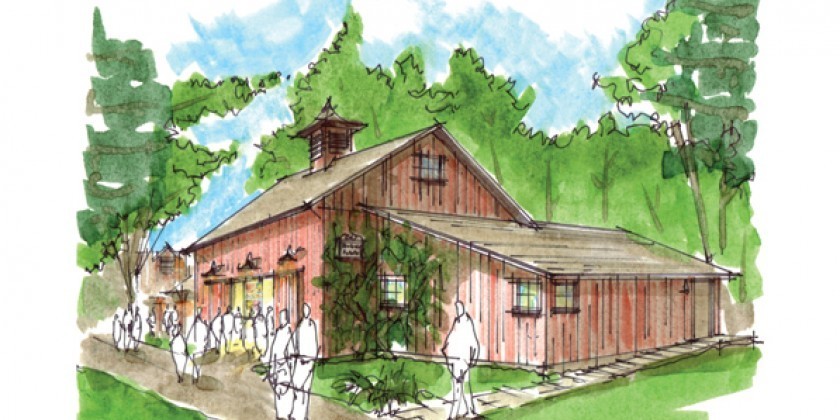 Company:
Jacob's Pillow Dance Festival
83rd FESTIVAL FREE EXHIBITS — ON VIEW THROUGH AUGUST 30
Blake's Barn's Best
Blake's Barn
Open daily, noon to 10pm Wednesdays-Saturdays, noon to 5pm Sundays-Tuesdays.
Highlights of landmark photography and art exhibits by Annie Leibovitz, Jules Feiffer, Lois Greenfield, Al Hirschfeld, and more are shown together for the first time, heralding the coexistence of past and present in the Pillow's future. The new Reading Room features treasures from the Stephan Driscoll Collection, an ongoing gift to the Pillow.
Kyle Froman: Bodies/Buildings
Ted Shawn Theatre Lobby
Open 60 minutes prior to every performance.
Former New York City Ballet dancer Kyle Froman is now a photographer, capturing performers on Broadway and in leading dance companies worldwide. In this exclusive exhibition he juxtaposes dancers with architecture in highly original and surprising ways, revealing new facets in both bodies and structures.

Ivan Chermayeff Designs
Doris Duke Theatre Lobby
Open 60 minutes prior to every performance.
A celebrated designer, illustrator, and artist, Ivan Chermayeff has created familiarly iconic images for prominent clients such as the Museum of Modern Art and the Smithsonian, and won numerous awards, and his designs for Jacob's Pillow in the 1980s and 90s are remembered for their bold vision and originality.  Highlights are shown here along with brand-new artwork.
Jacob's Pillow Dance Archives
Blake's Barn
Open daily, noon to 10pm Wednesdays-Saturdays, noon to 5pm Sundays-Tuesdays
This newly-expanded informal library and reading room allows impromptu visitors to view videos, browse through books, access the Pillow's computer catalog, or peruse permanent collections of Pillow programs and photographs. Jacob's Pillow Dance Interactive, available on the popular touch-screen kiosk in the Reading Room, provides instant access to rare film clips ranging from the present day back to the 1930s. Visitors may also sample videos from other Dance Heritage Coalition archives and companies throughout the country. FREE