Jamel Gaines' Creative Outlet 20th Anniversary Retrospective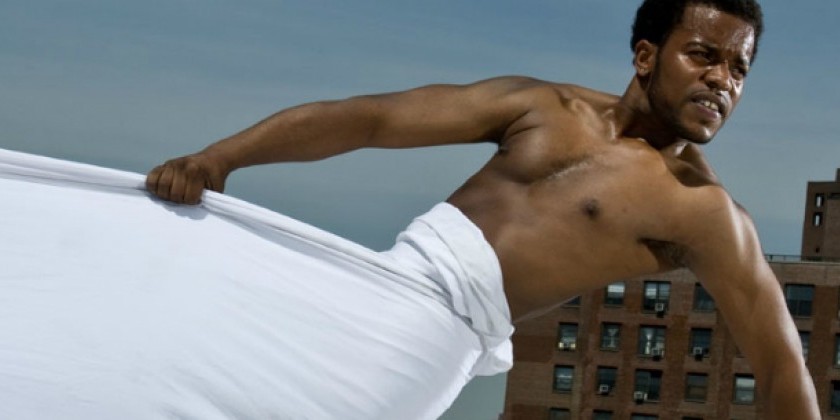 Company:
Jamel Gaines
​Jamel Gaines' Creative Outlet Dance Theatre of Brooklyn
Celebrates 20th Anniversary with Retrospective and World Premiere
 

Brooklyn, NY, May 4, 2015 – On Friday, May 15, 7:30PM, Saturday, May 16, 7:30PM, and Sunday, May 17, 3PM, 651 ARTS presents Jamel Gaines' Creative Outlet at Kumble Theater at LIU Brooklyn, One University Plaza, Brooklyn, NY 11201. Tickets are $20 general admission, $15 students and seniors.

Jamel Gaines' Creative Outlet is a professional dance company that merges rigorous classical and modern technique with African-American soul and spirit. The company has been hailed for its "richness of dance tone" and "contagious vitality" and is comprised of unique performing artists whose talents include theatre, spoken word, live music, and visuals in the form of video and photographic art.

To celebrate 20 years of artistic excellence, 651 ARTS presents a retrospective of Creative Outlet's most acclaimed work. Director and founder, Jamel Gaines welcomes his family of artists who represent some of the most lauded dancers of this generation. The performance includes works with music by Roberta Flack, an all male quartet, movement inspired by the natural elements of Hurricane Katrina, and the premiere of the 651 ARTS commissioned work, Bitter Sweet.

On Friday, May 15, Creative Outlet honors supporters and friends during a pre-show reception in the lobby of Kumble Theater beginning at 6PM. Tickets are $120 and a portion directly supports the company. The reception features live entertainment, wine and cheese, and remarks by Mr. Gaines highlighting honorees who have contributed to the success of the company. 
Honorees include:

Vivian Phillips & Vicky Lee | Seattle Theatre Group
TransCanada Corporation 
Frances Bell-Henry | Frank R. Bell Funeral 
Phyllis Frempong | Phyl's Academy 
Rev. Dr. Johnny Ray Youngblood | Mt. Pisgah Baptist Church
Stephen and Ruth Hendel | Broadway Producers
Rachel Neville | Rachel Neville Photography 
A. Lewis Cunningham | Visual Artist
Greg and Beth Wolpert | Real-Estate
Dr. Katherine Corbett | Arts-In-Education 
Deb Howard | Pratt Area Community Council


###

About 651 ARTS:

651 ARTS is committed to developing, producing and presenting performance and cultural programming from the African Diaspora, with a primary focus on contemporary performing arts. 651 ARTS serves the cultural life of New York City, with a particular focus on Brooklyn, one of America's most culturally diverse communities.

This program is supported, in part, by public funds from the New York City Department of Cultural Affairs in partnership with the City Council.