Janis Brenner & Dancers Presents 5 Decades II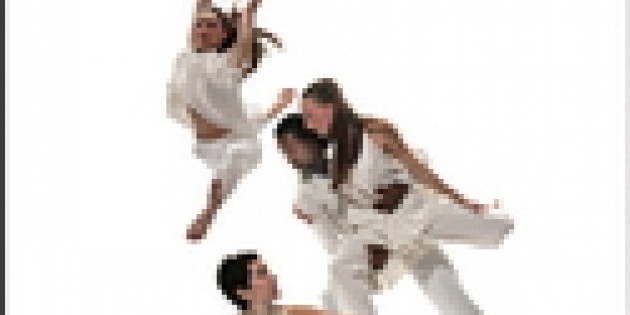 Company:
Janis Brenner & Dancers
Janis Brenner & Dancers Presents 5 Decades II
Where
: Danspace Project at St. Marks Church in-the-Bowery
131 East 10
th
Street (at 2
nd
Ave), Train 6 to Astor Place
When
: Thu, April 7 – Sat, April 9, 2011, at 8:00PM
Tickets
: 0/5 Students & Seniors. To purchase tickets, call 212.674.8112 or visit
http://www.danspaceproject.org
Choreography
: Janis Brenner, Murray Louis, and Mary Wigman
Music
: Premiere work by Jerome Begin, plus John Reed/Hampton String Quartet, John Lurie/Meredith Monk, Joe Clark, and Hanns Hasting
Costumes
: Ramona Ponce, Susan Soetaert, Frank Garcia
Lighting
: Mitchell Bogard
Dancers
: Kyla Barkin, Esme Boyce, Janis Brenner, Sumaya Jackson, Luke Murphy, Christopher Ralph, Kendra Samson and Aaron Selissen

Known for its emotionally authentic and theatrically diverse programming, Janis Brenner & Dancers presents its 2011 New York season led by veteran choreographer/dancer/artistic director Janis Brenner.
Following last years highly acclaimed production of 5 Decades, Brenner returns with 5 Decades II - another unique presentation of five multifarious works from 1929 to present day.
In addition to works by Brenner including the world premiere of The Mind-Stuff Variations with music by composer/pianist Jerome Begin, the evening will feature pieces by two of her major influences- Mary Wigman and Murray Louis.
Due to the overwhelming response of 5 Decades, Brenner felt compelled to succeed it with an even more captivating sequel. "Our predecessors left us with such a vast dance repertoire",explains Brenner, "It is our responsibility to share these works with the younger generation of dancers and audiences and help keep these gems alive through public performance."
Described by the New York Times as a witty, winsome performer,with meticulous artistry(Village Voice) Brenner will dance two brief solos from 1929, Seraphic Song and Pastorale by Mary Wigman. She first performed these works from Wigmans Shifting Landscapes suite under the tutelage of Annabelle Gamson in the 1980s, and last performed them in 2002.
Representing the 1970s will be the kinetic, sensuous duet from Murray Louis, full-length ballet Cleopatra (1976), not seen in New York in three decades. Rounding out the program are three works by Janis Brenner: a charged duet from Pieces of Trust (1987 and 89); a revival of the companys signature work heartSTRINGS (1998) which coincidentally premiered at Danspace Project; and a world premiere entitled The Mind-Stuff Variations, featuring the full company.
Commissioned by the ODonnell-Green Music and Dance Foundation, Brenners new work utilizes St. Marks Church in a site-specific sense Colorful, potent episodes will be dramatically resonant as well as satirical and humorous typical of Brenner's multi-dimensional choreography.