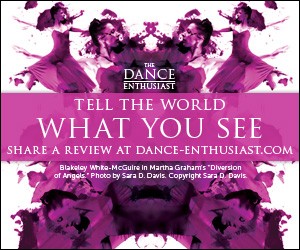 Jersey Tap Fest | 'TAP 'N TIME'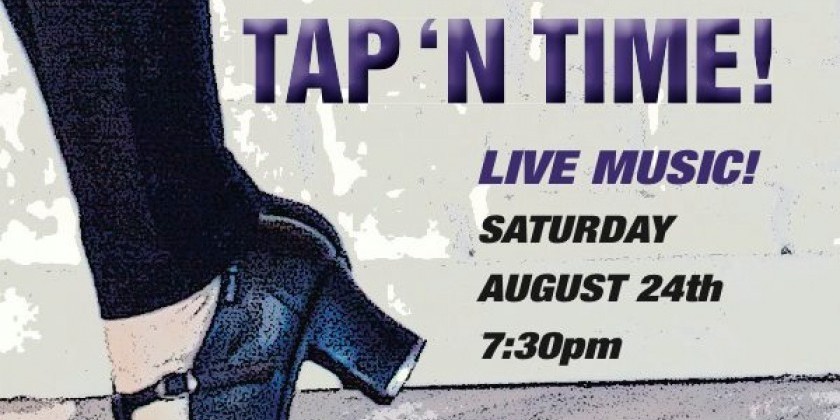 Company:
JERSEY TAP FEST
TAP 'N TIME!
Jersey Tap Fest's Main Stage Event
August 16th, 7:30pm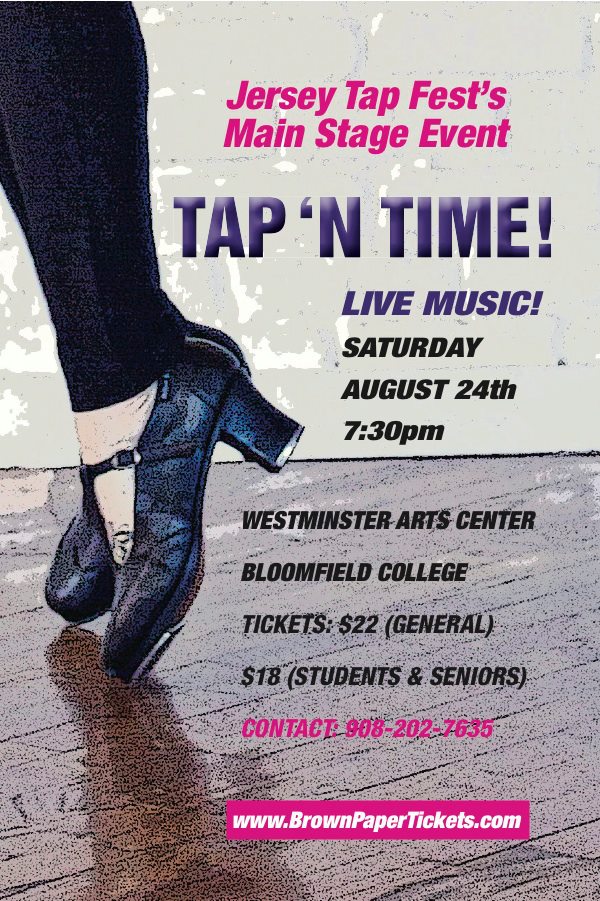 Tap 'n Time promises you an entertaining evening of song, rhythmical dance and astounding tapping feet with performances by...
Jason Samuels Smith, Dormeshia Sumbry-Edwards, Maurice Chestnut, Karen Callaway Williams, Jason Janas, Hillary-Marie Michael, Evan Ruggiero, Sean Fielder, Jeff Foote, Kyle Wilder, Boston Tap Company, Hands Down Tap Project, Capitol Tap, Metro Youth Tap Ensemble, The Above Ground Project, LIVE MUSIC! Under the direction of Jazz Drummer Andrew Atkinson, and more!

Last year the show sold out, so be sure to get your tickets in advance to see the hottest tap dance show that New Jersey has to offer this summer. This show is guaranteed to bring you to your feet!
Ticket Link: http://tapntime2014.bpt.me
Website: http://www.jerseytapfest.com
Facebook: http://www.facebook.com/jerseytapfest
Instagram/Twitter: @JerseyTapFest
Email: jerseytapfest@gmail.com
Phone: 973-932-0561