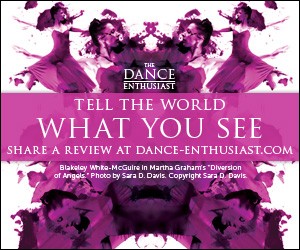 Jessica Gaynor Dance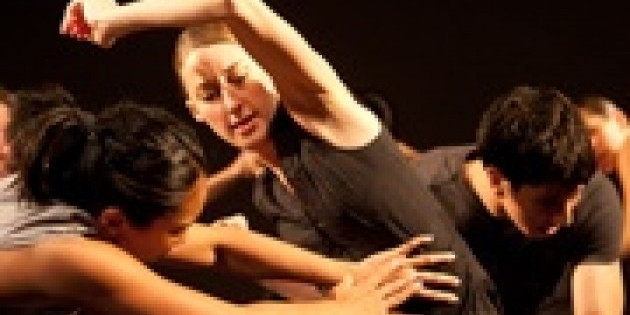 Company:
Jessica Gaynor Dance
Triskelion Arts presents JESSICA GAYNOR DANCE
November 17-20 at 8pm
Triskelion Arts
118 N. 11 Street (between Berry and Whythe) Williamsburg, Brooklyn.
L train to Bedford Avenue or G train to Nassau Avenue.
Visit www.triskelionarts.org for more information.


Tickets 5 General/2 Students
For reservations email info@triskelionarts.org or call 718.599.3577
Jessica Gaynor Dance premieres One, a dance that examines how people behave in groups. Beginning with an intimate solo, the piece then travels between groups of six, five, four, three, two and finishes with one, each section driven by formal structures that are interwoven with human responses to crowds, grouping, connections and moments of isolation. With an original score by collaborator Devin Maxwell, costumes by Bessie award-winner Renée Kurz, lighting design by Andrew Dickerson, six returning company members including Bessie award-winner Ashlie Kittlseon and a guest appearance by Katie Diamond (current member of the José Limon Dance Company), One is a very exciting and fresh take on relationships between people.
Also on the program is a fun and flirtatious quartet set to Aguas de Marcos by Antonio Carlos Jobim and Won't That Be a Happy Time by Joseph Spence. Following the form of the music, the dance is a conversation between the performers about life, lust, spontaneity and the joys of dance.

Artistic Director/Choreographer: Jessica Gaynor
Original Music: Devin Maxwell
Costume Designer: Renée Kurz
Lighting Designer: Andrew Dickerson
Dancers: Jonathan Ciccarelli, Katie Diamond, Ashlie Kittleson, Jake Laub, Blythe Proffitt, Jordan Risdon, Julia Sabangan

Visit www.jessicagaynordance.com for more information.