Join Us For Our 2014 Open Studio Series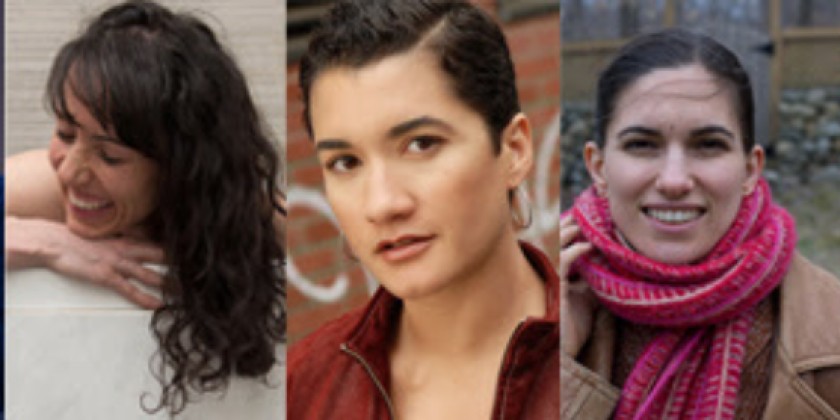 Company:
BAX | Brooklyn Arts Exchange


Featuring work by 2014/15 Artists In Residence 
FREE and OPEN to the public.
Reservations are encouraged but not necessary.
SATURDAY, NOVEMBER 22
1:30 - Aurin Squire  |  3:30 - Melanie Jones  |  5:30 - Paloma McGregor
SUNDAY, NOVEMBER 23
1:30 - Anna Sperber  |  3:00 - Erin Markey  |  4:30 - Katy Pyle
Featuring BAX's Artists In Residence (AIR), the Open Studio Series begins a shared journey through the creative process. The audience engages with the artists as they open the doors to their rehearsal practice. This journey continues with the Works-in Progress Series in January, and culminates in the Spring performances. This is a rare opportunity to follow a work and engage its creators from the early stages through to full productions.
To learn more about the artists visit, artistservices.bax.org/artists-in-residence
ABOUT BAX

Founded in 1991, BAX | Brooklyn Arts Exchange, is a community based performing arts center dedicated to developing artists of all ages, from children to professionals. The organization offers community access to arts and culture, supporting the creation of new work by emerging artists, engaging diverse audiences and providing arts education to youth and families. BAX has intentionally constructed an environment where children study and professional artists create under the same roof. Students are mentored by professional directors and choreographers. The organization's distinct focus on developmental process makes it a nurturing incubator for experimental dance and theater artists and is an important advocate for under-represented voices in the New York City performing arts community. 

BAX's Artist Services Programs receives generous funding from the National Endowment for the Arts, New York State Council on the Arts with the support of Governor Andrew Cuomo and the New York State Legislature, NYC Department of Cultural Affairs, in partnership with the City Council, Andrew W. Mellon Foundation, Mertz-Gilmore Foundation, Foundation for Contemporary Arts, the Jerome Foundation, the Jerome Robbins Foundation, the Puffin Foundation, the Harkness Foundation for Dance, and the Lambent Foundation Fund of Tides Foundation.

For more information about BAX and its programs please call 718-832-0018, visit us on the web at www.bax.org.