Join a Friends of Movement Research Celebration‏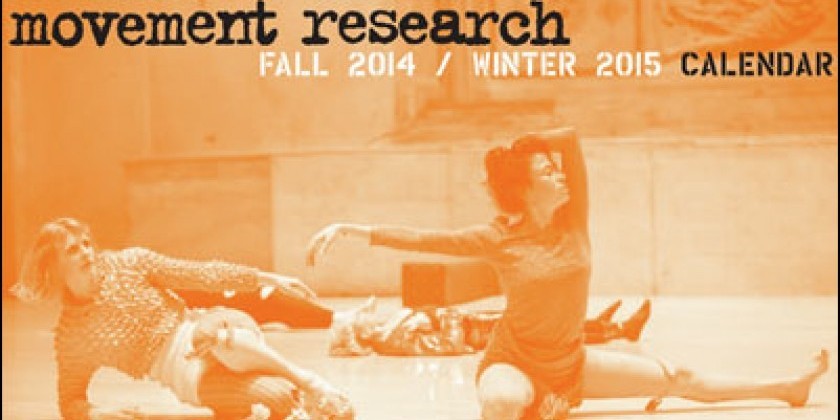 Company:
Movement Research
A reminder to come celebrate the Friends of Movement Research!
Everyone is invited to our Fall 2014 Season Launch Party!
We love our friends! We're throwing a Fall 2014 Season Launch Party in their honor.
LVJjay (Larissa Velez-Jackson) will be spinning tunes. Come drink, eat, and dance with us in celebration of and thanks to the many Friends of MR who help make our programs possible.
Monday, September 8, 2014
Party at 9pm
Following MR@Judson performances at 8pm*
Judson Memorial Church
55 Washington Square South
(at the corner of Thompson Street)
FREE 
 
The Friends of MR program engages the individuals of our diverse moving community in a collective giving program. By donating as little as $10 or as much as $5000, Friends make up a dynamic group of supporters in building the future of Movement Research. You can renew or start a Friendship with MR at any time. Start/Renew your Friendship with Movement Research
*First MR@Judson of the season includes performances by: 
ROCHDI BELGASMI, Fernando LR Parra, YUNG-LI DANCE 
More information here.