Join the Planned Take-Over of the NYC Transit Museum on April 1, 2015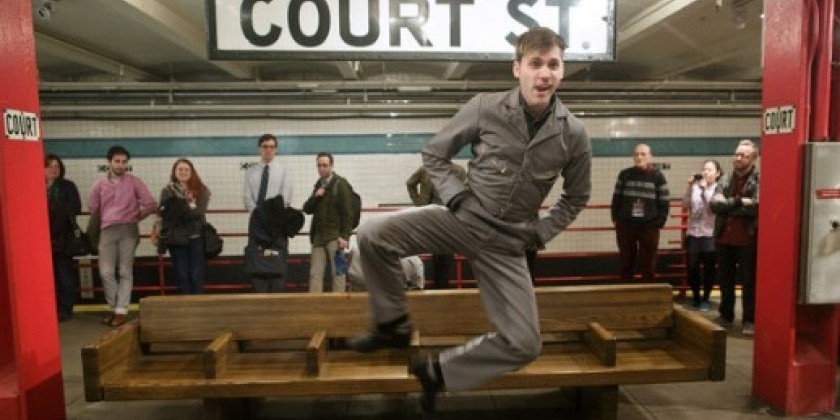 Company:
Shakedown Dance Collective
Anyone and everyone living in the NYC is strongly encouraged to perform with the Shakedown Dance Collective at the NYC Transit Museum on April 1, 2015 (no fooling). No dance experience is necessary (some is good though). Ask your friends to join, your mom, your children, whoever - all are welcome.
We'll be crowdsourcing real-life transit stories, adpating them into movement-based vignettes, and performing them in the historical subway cars at the museum.
When Are Rehearsals?
Monday Nights (starting Jan 26th!) <-- CORRECTION: Starting Feb 2nd due to weather.
Dance Class: 7pm - 8pm (optional, but reccommended)
Rehearsal: 8pm - 9pm
Note: Additional rehearsal opportunities being scheduled now. Stay tuned.
Where?
Chrystie Street Ballet Academy
55 Chrystie Street, Studio 308
New York, NY 10002
How Much?
$10 cash per (optional) dance class
Rehearsals are FREE
Questions? Lemme know. Email me at getdown@shakedowndance.com