JumpstART your art!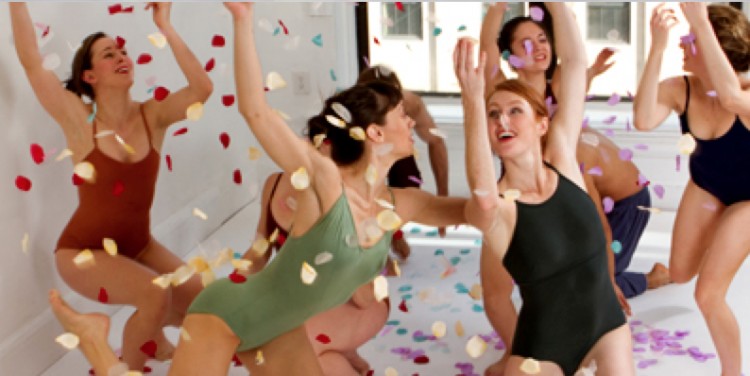 Managing your projects and ideas
Dear Artists & Colleagues,
You have a project idea and you are totally overwhelmed - right?! Don't be!
JumpstART your art
with the upcoming workshop led by Development Specialist and Broadway Producer Fran Kirmser,
www.frankirmser.com
. Fran will lead you from soup to nuts through everything you need to know in order to make your idea a reality. Working with a small group (space is limited to offer personalized attention) she will customize a foolproof plan for your project covering Project Descriptions and Artists Statements, Creating a Pitch, Sourcing Opportunities and Funding, Running Individual Giving Campaigns, Drafting Comprehensive Budgets, Marketing Your work, Audience Development, and Contructing a Production Calendar.
"I feel very lucky to have taken JumpstART. With Fran Kirmser's expertise, thoughtful advice, and knowledge, I am moving towards my goals with confidence. I have gained so many useful tools during this workshop and my project is already becoming a reality. Thank you, With Creative Fire, Artist Lily Whitsitt
"
Finally - Don't miss
Grant Writing
,
Fieldwork
, and the
Emerging Artist Residency Showcase
- Details below!
From all of us at The Field,
Pele, Shawn Rene, Chongsi, Cassie, Jennifer, Cara, Liza & Shama
BACK BY POPULAR DEMAND!

With Fran Kirmser
Saturdays, 10am-2pm
February 23, March 2, 9, 16
25/25 for Field Members
At Kirmser Ponturo Group
If you're just starting out and interested in promoting, producing and developing your work in a strategic way, this is where to be. Jumpstart your art, and everything that goes with it!

The curriculum will address:
-writing project descriptions and artist statements
-developing an elevator pitch
-matching your work/project with appropriate opportunities
-production planning and creating timelines
-drafting comprehensive budgets
-identifying resources
-marketing your work
-audience development
-how to run an individual giving campaign

PERFORMANCE EVENT
at Dixon Place, 161A Chrystie Street
between Rivington & Delancey
Tickets: 5
Come enjoy the work of this fall's eight artists in residence. Each received 100 hours of rehearsal space and processed their work in Fieldwork workshops over four months with The Field. It's sure to be two rich evenings of live art! Post-performance discussions with the full group each night facilitated by Karen Bernard.
Emily Feit, The Falling Up Movement
Sita Frederick, Areytos Performance Works
Rebeca Medina
Katalina Mustatea
Monday, February 4 at 7:30pm
KK Apple
Michele Beck
Kym Bernazky, Collision Productions
Will Detlefsen, MultiPurposeRoom
UPCOMING WORKSHOPS
With Peggy Cheng
Tuesdays 6:30-9pm, February 12, 19, 26 and March 5
60/00 Field Members
This workshop covers the elements of a solid proposal from the cover letter through the project description, work samples, and budget, as well as grant guidelines and funding timelines.

Facilitated by James Scruggs
Mondays 6-9pm, February 11 to April 1
at The FAR Space
70/35 Field Members
Participants will meet weekly to share their developing works and engage in Fieldwork, a method for giving feedback that reveals how each piece is perceived by others.

Fieldwork is great for...
* Trying new ideas with a test audience
* Motivating toward regular deadlines
* Informing your process with detailed feedback
* Enhancing your critical, creative eyes
* Receiving inspiration from and connecting with other artists