KEIGWIN + COMPANY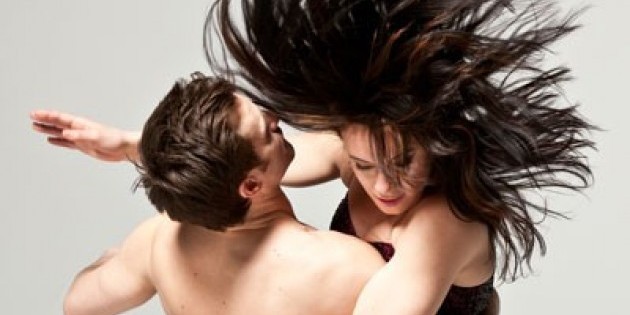 Company:
Keigwin + Company
KEIGWIN + COMPANY (K+C) returns to the Kennedy Center in Washington, D.C. on March 2-3, 2012 at 8pm. The program presented at the Eisenhower Theater includes the fashion-inspired Runaway (2008), which showcases 12 dancers moving down a runway of light in striking poses and bursts of aggression, set to a driving score by composer Jonathan Pratt. The program will also include audience favorites Love Songs (2006), Mattress Suite (2004), and Megalopolis (2009). Tickets are 8-55. More information can be found at www.kennedy-center.org.
After a sold-out 2009 Kennedy Center debut at the Terrace Theater, KEIGWIN + COMPANY returns, bringing more of Artistic Director Larry Keigwin's signature provocative and witty style. The New York Times says, "Keigwin achieves astonishing feats of dancing…a parcel of pure explosive energy mediated by impressive technical skills." This parcel delivers shockwaves in a program that includes Megalopolis, a work that blends the structure of a futuristic city with the vibrancy of its late-night scene performed to a mash-up of music by Steve Reich and pop artist M.I.A. The hyper-kinetic piece has space age black and silver costumes and choreography that combines hip hop with club moves. Keigwin describes the work as "…a blend of formalism and pop. It's fun and serious."
Also on the program, Love Songs is a romantic and playful series of duets danced around the stages of love, unfolding to the sounds of Aretha Franklin, Roy Orbison, and Nina Simone.
Mattress Suite--set to a diverse range of music by Vivaldi, Verdi, Bill Withers, and Mack Gordon/Harry Warren--takes you behind the bedroom door in a series of duets and trios. The piece begins with the theme of love and marriage as a bride and groom express their desire for each other. But as the dance unfolds, complicated feelings take over and the dancers search for new relationships.
In the fashion-inspired Runaway, called "a thrilling coup d' theater" by Vanity Fair, 12 dancers in 1960s wear move down a runway of light in striking poses and bursts of aggression.
This tour engagement of KEIGWIN + COMPANY is funded through the Mid Atlantic Tours program of Mid Atlantic Arts Foundation.