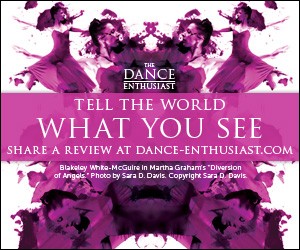 KIMBERLY BARTOSIK || THE PLAYGROUND NYC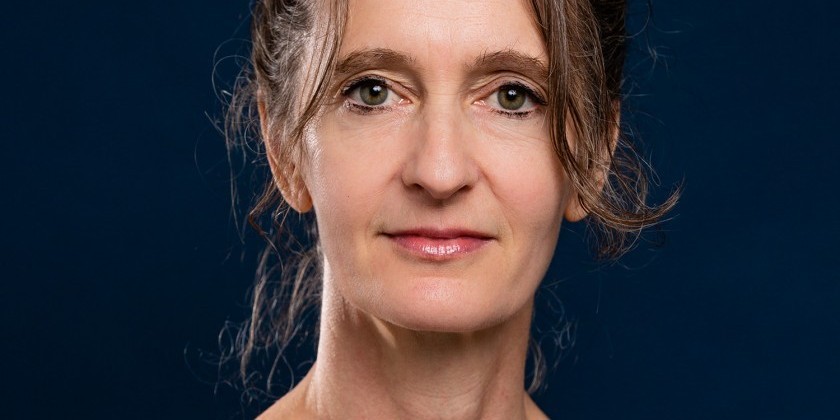 Company:
THE PLAYGROUND NYC
KIMBERLY BARTOSIK
THURSDAY, 7/25 : 12:00-2:00PM
THURSDAY, 8/1 : 2:00-4:00PM
$5
Gibney Dance: Agnes Varis Performing Arts Center, 280 Broadway NYC
Entrance 53A Chambers
The Playground NYC allows dancers to experience various choreographic styles and ideas, engage with a new community of dancers, and gather resourceful information and inspiration from the array of choreographers involved. In turn, established choreographers are paid for their creative investigations, are given free space to explore new movement with professional dancers, and are provided with the opportunity to establish relationships with new dancers and fellow choreographers.  
CLASS DESCRIPTION:
Kimberly Bartosik's class is titled The Encounter. The Encounter is designed to experientially introduce the participant to the process of creating her recent work, I hunger for you, inspiring conversation around the project's themes. It involves a shared doing of physical prompts which open the body to sensory experience and the themes defining the piece: faith, violence, life force, and compassion. The practice involves physical and imagistic exercises that encourage an encounter with and connection to one's body, history, memories, each other, the palpability of time passing, and the immediacy of being alive. These practices are responsive to who is in the room. Any age, race, gender, or ability can be accommodated.
BIO:
Choreographer, performer, educator Kimberly Bartosik creates viscerally provocative, ferociously intimate choreographic projects that are built upon the development of a virtuosic movement language, rigorous conceptual explorations, and the creation of highly theatricalized environments. Her work, which is deeply informed by literature and cinema, dramatically illuminates the ephemeral nature of performance. 
Kimberly's most recent project, I hunger for you, was commissioned and presented by BAM Next Wave Festival 2018 and LUMBERYARD Center for Film & Performing Arts, through an inaugural year BAM/LUMBERYARD partnership. She is a 2017-20 New York Live Arts Live Feed Residency Artist where she is developing a new work to premiere at NYLA in March 2020. In NYC her work has also been presented by American Realness, FIAF's Crossing the Line Festival, Abrons Art Center, Gibney, Danspace Project, The Kitchen, La Mama, and BEAT Festival. Kimberly has toured to Wexner Arts Center, Supersense: Festival of the Ecstatic (Melbourne, Australia), Dance Place, American Dance Festival, The Yard, MASS MoCA/Jacob's Pillow, The Flynn, Bates Dance Festival, Church, Columbia College (2020), Black Mountain College Museum + Arts Center (2020), Mount Tremper Arts, Festival Rencontres Chorégraphique Internationales de Seine-Saint Denis, Artdanthe Festival, and others. 
Kimberly is a 2019 Guggenheim Fellow in Choreography. She is a 2019-20 Center for Ballet and the Arts at NYU Virginia B. Toulmin Women Leaders in Dance Fellow where she will create The Encounter, a project for 12-15 year old dancers aspiring toward careers in ballet. Kimberly is a 2019-20 Harkness Dance Center Artist-in-Residence @ the 92nd St Y and a 2019 Exploring the Metropolis (EtM) recipient with Composer Sivan Jacobowitz. She received 2017 National Dance Project (NDP) Production & Touring Grant and Community Engagement Fund awards, supported by the New England Foundation for the Arts. In 2017 and 2010 she was awarded a MAP Fund grant. Kimberly has also received support for her choreographic work from the Creative Arts Initiative (CAI), Jerome Foundation; FUSED (French-US Exchange in Dance), a program of the New England Foundation for the Arts in partnership with The Cultural Services of the French Embassy and the French American Cultural Exchange; Mid-Atlantic Arts Foundation, USArtists International; New York Foundation for the Arts, Building Up Infrastructure Levels for Dance (BUILD); American Dance Abroad; New Music USA, Live Music for Dance; and Foundation for Contemporary Arts,Grants to Artists and Emergency Grants. 
In 2017 Kimberly was a Dancing Laboratory Residency Artist at the National Center for Choreography at the University of Akron and a Bogliasco Foundation Fellow. She is a 2019 and 2015 Merce Cunningham Fellow; a 2016 Gibney Dance DiP Residence Artist; and a recipient of an ART, a Capacity-Building grant through Pentacle. In 2018, Kimberly made her curatorial debut as part of DoublePlus at Gibney. 
Kimberly has been in creative residence at New York Live Arts, Live Feed and Studio Series; Marble House Project; NCCAkron; Centre Chorégraphique National-Ballet de Lorraine; LUMBERYARD Contemporary Performing Arts Center; Gibney Dance Center's DiP Residency, Centre Chorégraphique National de Franche-Comté à Belfort, France; Governor's Island through Lower Manhattan Cultural Council's Swing Space Program; Herberger Institute for Design and the Arts at Arizona State University; Joyce Soho Artist Residency Program; University of Buffalo, LaGuardia Performing Arts Center; Jacob's Pillow; Kaatsbaan International Dance Center; Mount Tremper Arts; White Oak Plantation; and Movement Research. 
Kimberly was a member of the Merce Cunningham Dance Company for 9 years and received a Bessie Award for Exceptional Artistry in his work. She received her BFA in Dance from North Carolina School of the Arts, and MA in 20th Century Art and Art Criticism from The Graduate Faculty of Political and Social Research of the New School University. Kimberly was a 2016 Princeton Fellowship Finalist, and has been a guest artist/faculty at Hollins University, Princeton University, The Juilliard School, Rutgers University, Bates College, University of North Carolina School for the Arts, Arizona State University's Hergberger Institute for Design and the Arts, SUNY/Purchase, Colorado College, and University of Buffalo. 
Photo Credit : Scott Shaw