Kaatsbaan awards Stuart Loungway with 2014 Upstream Residency Award‏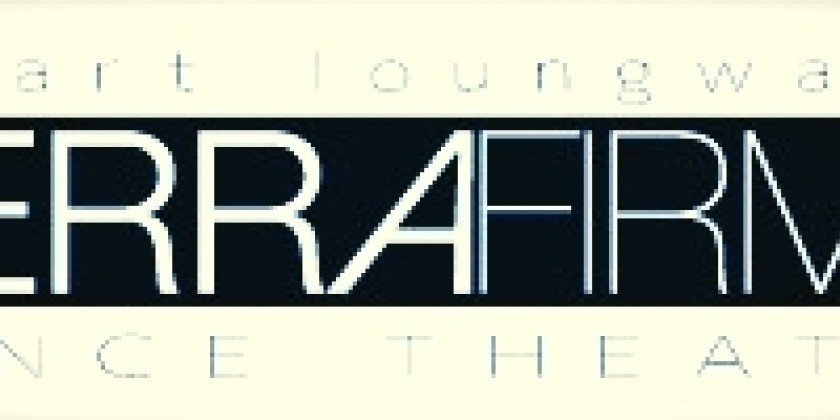 Company:
Terra Firma Dance Theatre

STUART LOUNGWAY AWARDED KAATSBAAN'S 2014 UPSTREAM RESIDENCY AWARD TO FACILITATE CREATION OF NEW WORK FOR TERRA FIRMA DANCE THEATRE
The company explores a new epoch with foothold on choreographic voice and collaborative creation in intensive one-week residency
April 9, 2014, New York: Known as a classical think-tank for the dance landscape of the Greater Eastern Seaboard, Stuart Longway's Terra Firma Dance Theater has been awarded with Kaatbaan's 2014 Upstream Residency Award. Designed to support the creative process and the development of new work, this week long residency will challenge Loungway and his dancers to conceive Mockingbird, the companion piece to Stagioni, which originally premiered in the Spring of 2013. The workshop will culminate in a performance to take place one night only, Saturday, May 3, 2014 at 7:30pm at the Kaatsbaan Studio Theatre.
The blue print of Mockingbird,  Loungway's newest 20-minute work to be created during residence, will be a loosely constructed and abstract narrative that will explore the myth of Icarus. With a thorough and well examined command of classical ballet filtered through a conduit of modernism, physical verve and athleticism will draw upon senses of escape and comfort in an exploration of themes embedded in the ancient writing.  It is a study of the great contrast between liberation and prohibition- of venturing too close to something previously forbidden, only for it all to be stripped away quickly, with a notable physical aggression . Mockingbird will be set to a score by Kreng and Olafur Arnalds.
A year after the resurrection of the company, and the development of a steady cast of artists has yielded a growthful time for the work being created at Terra Firma Dance Theatre, and this residency in Kaatsbaan will be no different.  Loungway has found new and innovative ways to explore the abilities and capacities of his dancers and the ways in which they have solidified their relations to one another in the studio and in the work.
"There is an increased trust in the instinct," remarks Loungway. The momentum of the company has provided a keen opportunity to delve deeper in exploring the choreographic voice and create a more collaborative effort."
To round out the program, Stagioni, literal translation to "Seasons," joins Mockingbird in an original and evocative deconstruction of Vivaldi's masterpiece, "Four Seasons."  A complimentary work to Mockingbird, it is an athletic eclectic account of a new universe painted with texture, intricacy and the recent compositional reworking of composer Max Richter.
Terra Firma Dance Theatre will be presented one night only in the Kaatsbaan Studio Theater, located at 120 Broadway in Tivoli, New York.  Tickets are $20 each, $10 for Students and Children. All tickets are for non-reserved general admission seating and can be purchased by calling 845. 757. 5106, x10.
Stuart Loungway is the Founder/Artistic Director of Terra Firma Dance Theatre. His training began with Tania Lichine, Irina Jacobson, and John Clifford before receiving a full scholarship to the prestigious School of American Ballet. He began his professional career performing with the Houston Ballet and Joffrey Ballet, before joining San Francisco Ballet Company and continuing as a Principal Dancer with American Repertory Ballet. He has performed soloist and principal roles in work by David Bintley, James Kudelka, George Balanchine, William Forsythe, Mark Morris, and many others. Mr. Loungway maintains an active schedule as a master teacher, choreographer, performer, and served on the dance faculty at Mason Gross School of the Arts, Rutgers University. Selected as "Who's Hot" by National Dance Critics Association Chair Karyn Collins, Mr. Loungway's choreography, as expressed by Robert Johnson of Dance Europe, is "elegant and evocative" and "bodes well for the future of dance." His work and company have been featured in the national dance publication Pointe Magazine. His work has been featured at Ballet Builders/New Choreographers on Pointe. He is the recipient of the Individual Fellowship in Choreography, awarded by the New Jersey State Council for the Arts ( a branch of the National Endowment for the Arts), in recognition of the high artistic merit of his work. He has served as an Artist- in-Residence at Rutgers University, Desales University, and most recently choreographed work for the students of SUNY PURCHASE. He has served as the Ballet Master for American Repertory Ballet and Roxey Ballet; as well as a principal faculty member at Joffrey Ballet School , in addition to teaching ballet technique and contemporary ballet at Steps and Peridance. His work and company were selected to be featured at Jacob's Pillow. He currently is on the faculty of the Peridance Certificate Program; where he also teaches numerous advanced and professional-level ballet classes; he also serves as company teacher for Ballet Hispanico.