LA: RIOULT Dance NY at Manship Theatre at the Shaw Center for the Arts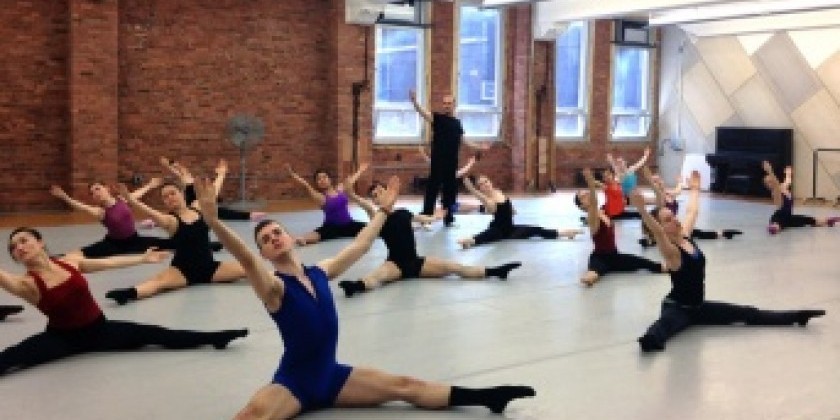 Company:
RIOULT Dance NY
RIOULT Dance NY, a leading American modern dance company with a classic sensibility, will perform on Thursday, November 13, 2014 at 8:00pm at the Manship Theatre at the Shaw Center for the Arts, 100 Lafayette Street, Baton Rouge, LA 70801.  Tickets range from $23.50 to $38.50 and are available at https://www.choicesecure03.net/mainapp/eventschedule.aspx?Clientid=ManshipTheatre&prod=PASRIO.
Partially funded through the South Arts Dance Touring Initiative, this multi-day residency will include a public master class at the Manship Theatre, a residency at The Dunham School, as well as a special lunch and learn presentation with Associate Artistic Director Joyce Herring, for health care workers, on movement and healing, at BR General Hospital as part of BRG's Arts in Medicine program in partnership with Manship on the Move. On November 11, 2014 from 6:30 – 8:30 p.m., RIOULT Dance NY will offer a master class on stage at the Manship Theatre. This event is free with purchase of ticket to November 13th performance, otherwise, master class tickets are $15.00. Observation tickets may be purchased for $10.00. Prior to the public performance on November 13th there will be a 7:00 p.m. pre-performance talk by the Artistic Director/Choreographer, Pascal Rioult, in The Gallery at the Manship Theatre. Free for ticket holders.
The evening's performance will feature four dances from Rioult's vast and varied repertory including Views of the Fleeting World, Wien, On Distant Shores, and Bolero. Views of the Fleeting World, inspired by the ancient woodblock prints of Japanese master Hiroshige and the ingenious structure of J. S. Bach's "The Art of Fugue," explores the ephemeral quality of living things and the eternal cycle of life. Wien, a darkly fascinating take on Ravel and the Viennese Waltz, is the very image of social refinement which becomes the symbol of social disarray and decay. In On Distant Shores… a redemption fantasy Pascal Rioult sets out to redeem Helen of Troy whom he contends was brought to Troy against her will. And the program closes with Rioult's Bolero, a bold and distinctive interpretation of Ravel's famous score aA€A• a riveting tour de force.
RIOULT Dance NY, celebrating its 20th Anniversary in the 2014-2015 Season, fast became an established name in modern dance with a reputation for bringing the sensual, articulate, and musical dance works of Pascal Rioult to audiences worldwide. The ten dancer company, based in New York City, is led by husband-and-wife team Artistic Director/Choreographer Pascal Rioult and Associate Artistic Director Joyce Herring -- both former Martha Graham Dance Company principal dancers. With an established repertoire of over 40 dances that expands each year, RIOULT Dance NY presents an annual New York Season and tours nationally and abroad. In addition, in-school arts education and community outreach, both at home and on tour, have been integral to the company since its inception introducing students and families to the art of modern dance. www.rioult.org
Major supporters of RIOULT Dance NY's 2014-2015 Season include: Shana Alexander Charitable Foundation; The Atlantic Philanthropies Director/Employee Designated Gift Fund; Berkshire Taconic Community Foundation; Exploring the Arts; Fund for New Works, a Kenneth French Legacy; Gordon & Harriet Greenfield Foundation; The Geoffrey C. Hughes Foundation; Harkness Foundation for Dance; Jana Foundation; Kendall-Parker Associates LLC; LaGuardia Performing Arts Center; National Endowment for the Arts; New York City Department of Cultural Affairs; New York State Council on the Arts with the support of Governor Andrew Cuomo and the New York State Legislature; The Shubert Foundation; Sidley Austin LLP; and TAG Creative.