LAST DAYS/FIRST FIELD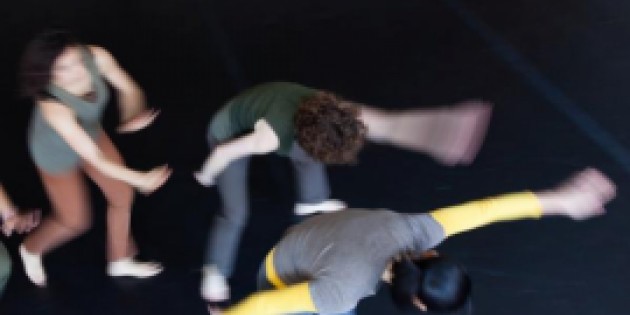 last days/first field
Dear friends,
It's time to mark your calendars for our new full evening work: last days/first field. Online ticketing is now available, we are in full rehearsal mode, and we look forward to seeing you on May 7, 8, and 9 for our premiere at The Invisible Dog! Details follow below. [Note that we've had a change in plan. Date and location may be different from what you've seen before.]




last days/first field
Choreography by Jill Sigman (with the performers)
Design by Jill Sigman
Performed by Hadar Ahuvia, Corinne Cappelletti, Donna Costello, Sally Hess, Irene Hsi, Paloma McGregor, Jill Sigman, Devika Wickremesinghe
Original score created and performed by Kristin Norderval
Costumes (from reclaimed materials) by kymkym
Plants by Camilla Hammer & Henry Sweets

NOTE: last days/first field is a multi-phase movement/planting/conversational experience.
Tea will be served! Running time approximately 2 hours.

Rehearsal from last days/first field. All rehearsal photos by Rafael Gamo.

About
last days/first field:
A movement ritual for our time, "last days/first field" kinesthetically distills the feeling of now-- what it is to live in the face of climate change, extreme weather, economic instability, and political polarization. Eight dancers channel natural geological processes, ancient practices, Williamsburg hipsters, and pupating insects to create a non-linear landscape that just might be the future. It's set to a live original score for voice and electronics by Kristin Norderval. The piece culminates in a durational planting, in which the performers plant a micro-field of seedlings in the performance space. Take home kale.

Where this piece comes from:

As many of you know, I have spent the past three years building site-specific structures out of trash. I have performed in them, served tea to passersby, and connected with urban farmers, permaculture practitioners, compost educators, environmental communicators, climate adaption experts, garbage activists and others, in an effort to make sense of how we live on this planet. last days/first field is a dance not a hut, but in some way, it is a culmination of my research and an attempt to kinesthetically process that experience through performance. With last days/first field I am asking where we are now and where we need to go next.