L'Allegro 25th Anniversary at Lincoln Center‏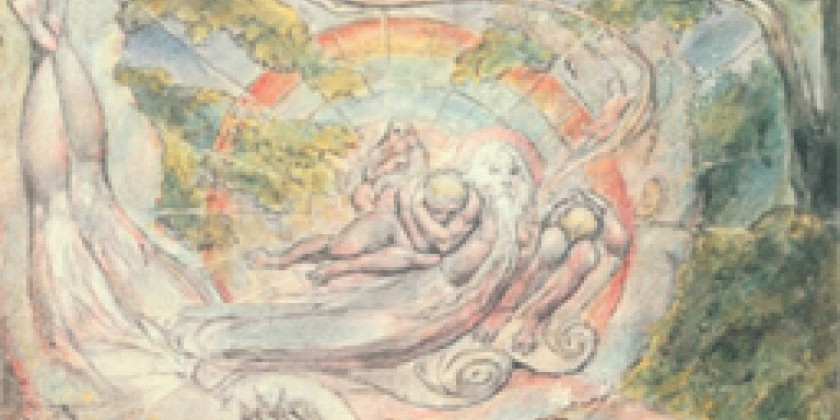 Company:
Mark Morris Dance Group
Mark Morris Dance Group (MMDG) Celebrates L'Allegro, il Penseroso ed il Moderato's 25th anniversary at Lincoln Center's
White Light Festival
Three Performances Only!
November 21 - 23, 2013
"Mark Morris has done more to revive interest in, to dignify and illuminate classical music to a broad audience than any conductor or musician of the last 20 years." BBC Music Magazine
"L'Allegro is one of the most important modern dances… performances are by definition a great occasion." The Wall Street Journal
"It [L'Allegro] fills the soul with wonder; it fascinates the mind with suggestion." The New York Times
(New York, NY) -- Mark Morris's brilliant masterwork L'Allegro, il Penseroso ed il Moderato will be performed during the work's 25th Anniversary at Lincoln Center's White Light Festival November 21 – 23, 2013 at the David H. Koch Theater.
"L'Allegro is an uplifting, joyful, sublime creation that transports an audience to a very special place indeed.  We are honored to present this luminous masterpiece on the exact 25th anniversary of the work's premiere—the perfect closing presentation of this year's White Light Festival," said Jane Moss, Vice-President of Programming, Lincoln Center.
Performing to Handel's eponymous oratorio, the Mark Morris Dance Group (MMDG) will be joined by the MMDG Music Ensemble, vocal soloists Dominique LaBelle (soprano), Yulia Van Doren (soprano), John McVeigh (tenor), Douglas Williams (bass-baritone) and the Riverside Choral Society Chamber Singers, led by conductor Nicholas McGegan. The November 23rd L'Allegro performance is on the exact 25th anniversary of the work's premiere in 1988 at Théâtre Royal de la Monnaie in Brussels, Belgium.
Tickets for dance presentations and all White Light Festival performances are available online at WhiteLightFestival.org, by calling CenterCharge, 212-721-6500, or at the Avery Fisher or Alice Tully Hall box offices, Broadway and 65th Street.
For more extensive information on L'Allegro, please go the work's web page: http://markmorrisdancegroup.org/pages/allegro.
Mark Morris has been hailed as the ""the most prodigiously gifted choreographer of the post-Balanchine era" (Time magazine).  Since founding MMDG in 1980, Morris has created close to 150 works for the company. He has been described as "an innovator and a conservative, a satirist and a romantic" (New Yorker) who "easily ranks among the top five living American choreographers" (The Denver Post). Morris is also much in demand as a ballet choreographer.  His works have been commissioned by San Francisco Ballet, the Pacific Northwest Ballet, and American Ballet Theatre, among others. An intensely musical choreographer, Morris is the first choreographer to be named music director of the Ojai Music Festival (2013); he has conducted performances for MMDG since 2006 and has also worked extensively in opera, directing and choreographing at the Metropolitan Opera and the Royal Opera, Covent Garden, among others. He is a Fellow of the MacArthur Foundation and has received eleven honorary doctorates to date.  In recent years, he has received the Samuel H. Scripps/American Dance Festival Award for Lifetime Achievement (2007), the Leonard Bernstein Lifetime Achievement Award for the Elevation of Music in Society (2010), the Benjamin Franklin Laureate Prize for Creativity (2012) and the Cal Performances Award of Distinction in the Performing Arts (2013).
Internationally renowned as one of the world's leading dance companies, the Mark Morris Dance Group (MMDG) has inspired critics and audiences alike throughout its 30-year-plus history. Founded in New York in 1980 by artistic director/choreographer Mark Morris, MMDG has been called "the preeminent modern dance organization of our time" (Yo-Yo Ma), receiving "highest praise for their technical aplomb, their musicality, and their sheer human authenticity." (Bloomberg News). MMDG spent three years in residence at Brussels' Théâtre Royal de la Monnaie as Belgium's national dance company, returning to the United States in 1991. The Dance Group is distinguished as the only modern dance company with a deep commitment to live music in performance, founding the MMDG Music Ensemble in 1996. Outreach is interwoven into every aspect of the Company's life, both at its Brooklyn home, the Mark Morris Dance Center, as well as on tour through its Access/MMDG programming.  The company brings opportunities for dance, music, talks, and education around the world, from an in-school residency with school-age children to Dance for PD®, which offers teacher training and free classes for people with Parkinson's disease. The Mark Morris Dance Center offers affordable dance classes, workshops, and master classes for adults of all skill levels, as well as subsidized rehearsal space for the dance community. The School at the Mark Morris Dance Center additionally provides low-cost dance classes to over 1200 children and teens ages 3 to 17, all accompanied by live music.
White Light Festival is a presentation of Lincoln Center for the Performing Arts (LCPA).