LEIMAY Fellowship Open Call // 2018-2019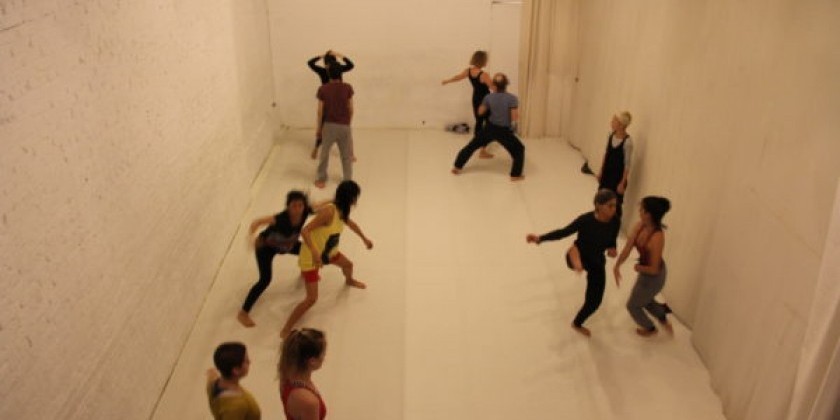 Company:
LEIMAY
Call for Dancers, Choreographers, Actors, Performance Artists,
Directors, Body-Workers, Dance Companies, Theater Groups, and Performance Groups
ABOUT THE LEIMAY Fellowship:
The LEIMAY 1 year Fellowship provides an arena for artistic exploration, resource sharing and professional development to a local community of dancers, choreographers, interdisciplinary artists, and body-workers who seek a space to create and share their work in a supportive environment of fellow artists.
 
FELLOWSHIP PERIOD:
The LEIMAY Fellowship lasts for 12 months; the next Fellowship period begins October 1st, 2018 and ends September 30th, 2019. The final deadline for the online application: August 17th, 2018, midnight, EST.
 
FELLOWS RECEIVE:
Three resource sharing sessions with LEIMAY Artistic Directors and Fellows 
(Session structure is decided by the group at the beginning of the Fellowship. Past sessions have focused on practice sharing, methods for self-production, work outreach, and community development.)
An opportunity to present and produce SOAK 2019 with fellow artists (TBD)
Work sessions with LEIMAY's Artistic Directors
Up to eight hours per week of regular studio use
Access to Material for the Arts supplies.
Access to an in-house video projector
conectom features for classes/workshops/performances and online platform to create a hub for your company's internal communication
The inclusion of activities in LEIMAY's email newsletter
Discounts for performances at CAVE and LEIMAY LUDUS Classes, Labs, and Intensives

FELLOWSHIP FEE:
Artists are responsible to pay a monthly fee of $325 for each of the 12 months of the Fellowship.

ABOUT ACCESS TO THE LEIMAY STUDIO:
Each Fellow will have UP TO 8 hours per week to use the space. The studio will be made available during the week from 9am-10pm (excluding times of scheduled classes). Chosen Fellows will be able to use the studio for a maximum of 36 hours per month.

ABOUT THE LEIMAY STUDIO:
LEIMAY's Studio at CAVE is a 750 square foot (19ft X 40ft) white space with sprung wood floor and 16 ft ceilings with skylights to bring in natural light, and is equipped with a VCR, DVD, monitor, and stereo system, folding chairs and a table, a dressing area, and an adjacent restroom. The space is heated during the winter and has fans for the summer. Chosen artists will be responsible for self-management and keeping the studio clean.

HOW TO APPLY:
Please fill out and submit the application form by August 17th, 2018.

MORE INFORMATION:
More detailed description of LEIMAY Fellowship expectations and support HERE

MORE QUESTIONS? Please contact info@leimay.org