LIGHT HOUSE by ANNE ZUERNER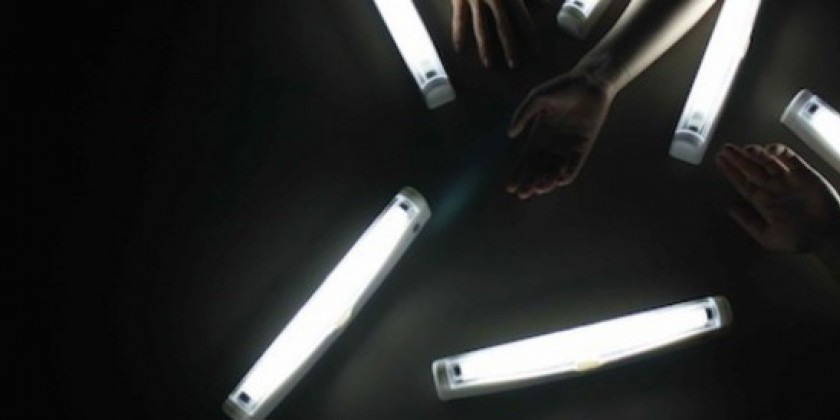 Company:
ANNE ZUERNER
LIGHT HOUSE
MAY 28 – 31 – 8PM – LIGHT HOUSE by ANNE ZUERNER: Light House is a contemporary dance piece for three dancers and thirty fluorescent lights that re-imagines the natural choreographies of water and light through the exploration of a continuously evolving environment. Three dancers investigate their relationship to light as their world changes, marking a journey through stages of consciousness.
Prelude, a solo dance work, created and performed by Anne Zuerner, begins the evening as a companion piece and movement incantation for Light House.  Prelude explores shadow, transformation, the creature inside and the personal origins of Light House.
Choreography, concept and direction by Anne Zuerner
Performed by Erin Cairns Cella, Phoebe Rose Sandford, Zoe Rabinowitz and Anne Zuerner
Live original score composed and performed by Galen Bremer
Floor design by David Pappaceno
Costume design by Emma Hoette and Anne Zuerner
Lighting Design and Technical Direction by Hae Jin Han
Tickets at smarttix.com
Anne Zuerner is a contemporary choreographer, dancer and teacher from Rhode Island, living in Bushwick, Brooklyn. Her choreographic work has been presented by Danspace Project, Movement Research at the Judson Church, RAW Material and RAW Directions at Dance New Amsterdam, and Triskelion Arts among others. Working with the open collaborative the Movement Party, Anne helps plan and implement Fleet Moves Dance Festival in Wellfleet, MA, teaching workshops and creating site-specific community dances that engage with the particular landscape and ecosystem of Cape Cod. Anne's work has received funding from the Brooklyn Arts Council and a fellowship from Summer Stages Dance. As a teacher, Anne works for Lincoln Center Education, the New Victory Theater, Center for Arts Education, Brooklyn Arts Exchange and Cynthia King Dance Studio.