LOS ANGELES: SAN PEDRO ♥ TRI ART FESTIVAL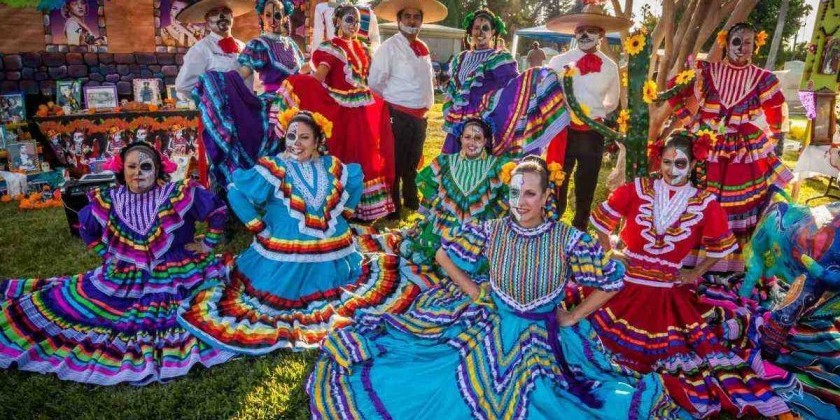 Company:
LOS ANGELES CHOREOGRAPHERS AND DANCERS
SAN PEDRO ♥ TRI ART Festival announces Year Eight scheduled for September 27 & 28 at Ports O'Call Village at the Special Events Dance Stage in the south grass area of the park. The free family event features dance, music & crafts! 

Location: Ports O' Call Village, Special Events Dance Stage, 1199 Nagoya Way, San Pedro, CA 90731
Dates: Saturday & Sunday, September 27-28, 2014 
Times: 11 am on, with the dance performances from 1-4 each day. Music from 4:30 on.
Admission: FREE 
Website: www.triartSP.com
At the free festival this year, you can expect to be enchanted by the wide range of creativity and talent presented by our dancers, musicians, and art vendors. Curated by Louise Reichlin, there is a diverse range of dance styles and companies. Please keep in mind these times are approximate as there will be drawings for free prizes throughout the day, which may shift the time. Please go to "Meet the 2014 Dance Companies" at www.triartSP.com for portraits.
The Dance Schedule:
Saturday, September 27, 2014, Dance Performance Times:
1:00 pm-Degas Dance Team
1:15 pm-San Pedro City Ballet
1: 25 pm-Dance Department / Idyllwild Arts Academy
1:35 pm-Rubans Rouges Dance Company/ Noelle Andressen 
1:45 pm-Gulistan Dance Theater
2:00 pm-Kenneth Walker Dance Project
2:15 pm-Navarasa Dance Theater /Aparna Sindhoor and Anil Natyaveda
2:35 pm-The PGK Dance Project/ Peter G Kalivas
3:05 pm-Tap Overload
3:25 pm-The Underground Street Dance Co
3:45 pm-Peoples Place
Sunday, September 28, 2014, Dance Performance Times:
1:00 pm -Ballet Folklorico Pasion de Mi Tierra/ Gabriel Avila
1:15 pm-APA Repertory Ensemble
1:20 pm-Jrick and the Hot Flashers Post Pros
1:30 pm-ENCORE Dance Company
1:40pm-Lula Washington Dance Theatre
2:15 pm-Grupo Folklorico Tzintzuni
2:30 pm-Louise Reichlin & Dancers/LA Choreographers & Dancers 
3:05 pm-Hiroshi Hamanishi
3:30 pm-Ruby Karen Project/ Orange County Aerial Arts
Music Schedule

Saturday outdoors at Ports O'Call:
4:30pm to 5:20pm - Blue Eyed Son (Rock)
5:30pm to 6:30pm - Prestige Worldwide (Rock, covers)
Saturday at San Pedro Brewing Company:
10pm to 1am - Warehouse One (Rock/Ska)
Sunday outdoors at Ports O'Call:
4:30pm to 6:30pm - The Black Tongued Bells (Blues / Rock'n Roll) 
6:30pm to 7:15 (Sunday Sunset Set) - US 99 (Blues)
Photo: Grupo Folklorico Tzintzuni