La MaMa: Fall Brochure Preview on The Dance Enthusiast‏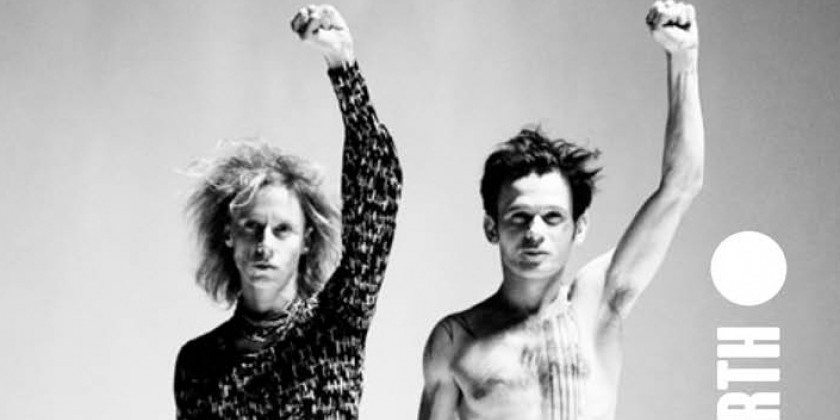 Company:
La MaMa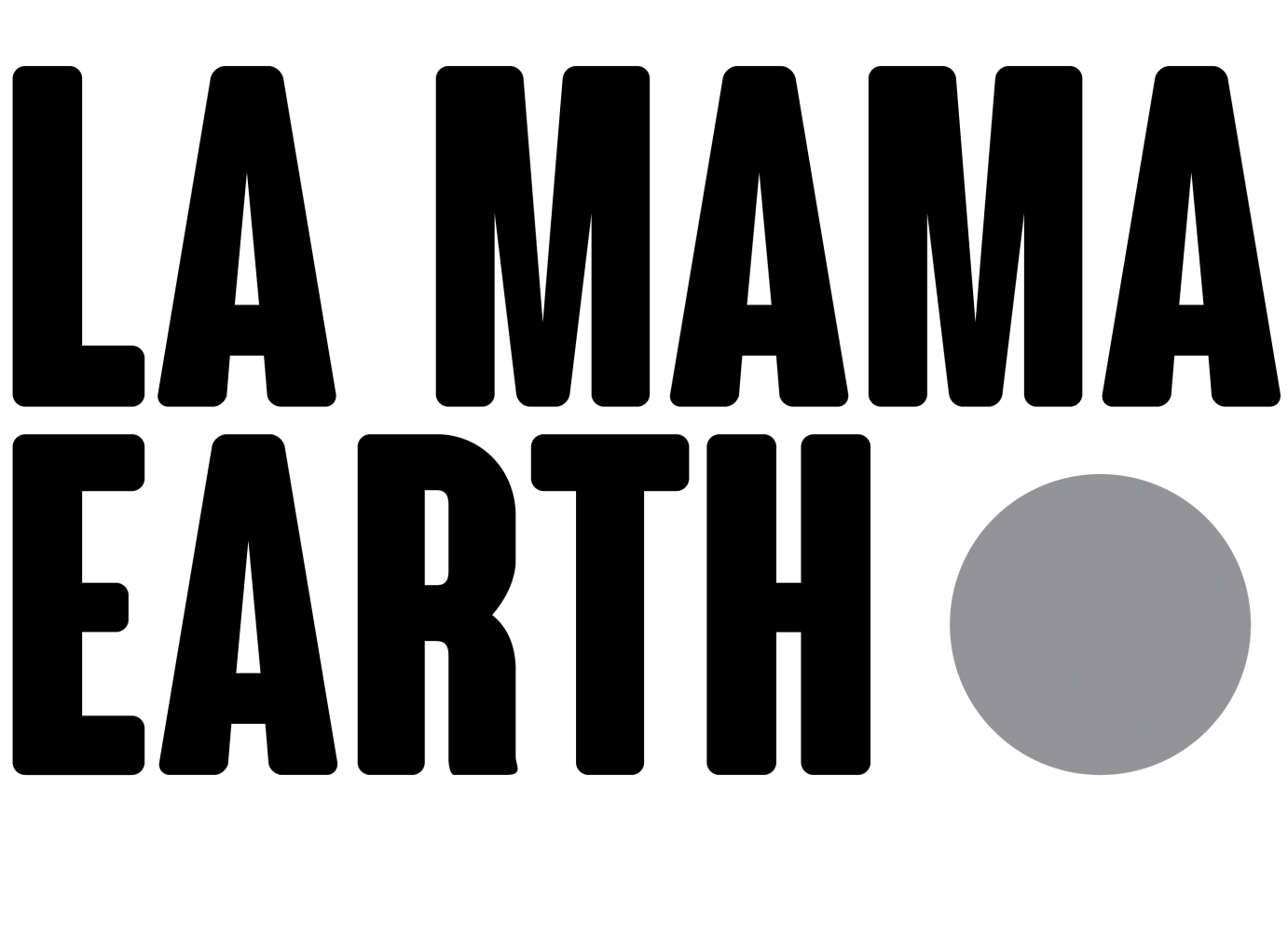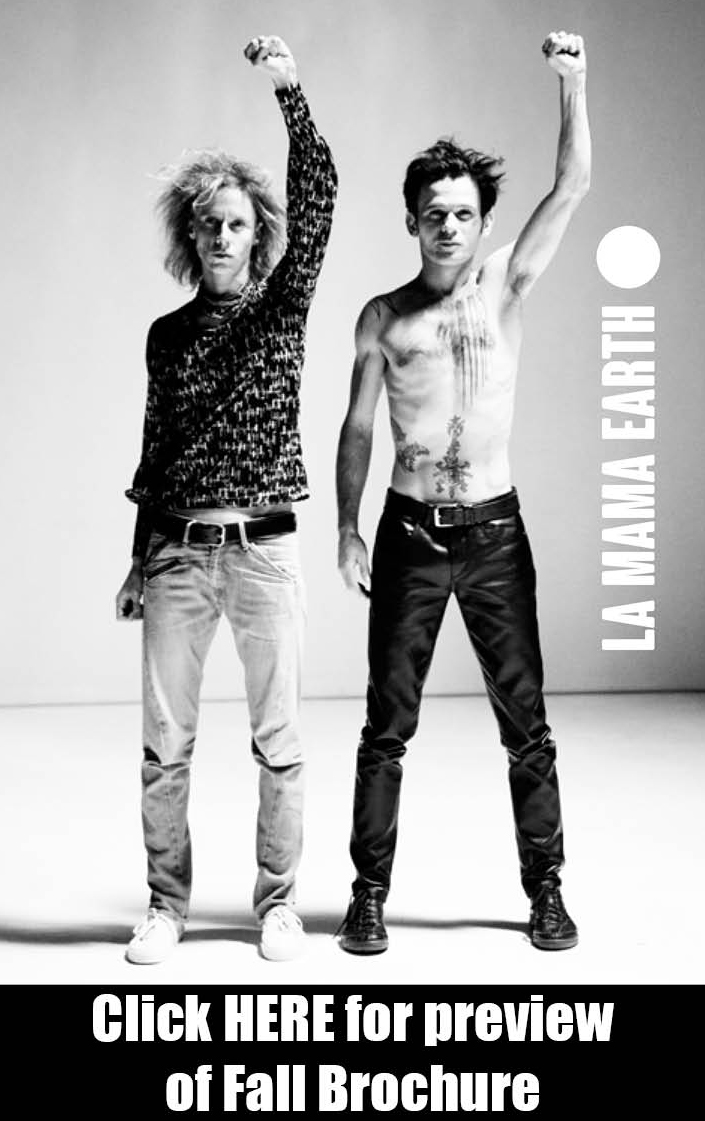 "La Mama Earth" Will Include Three Tempests, Authors Directing Authors and Queer NY International Arts Festival
"La Mama Earth," the 53rd season presented by the historic downtown theatre complex, will feature productions reflecting on climate change and worldwide global issues.
The season will feature three international productions and adaptations of William Shakepeare's The Tempest, from the U.S., Korea and Italy, presented under the collective title Tempest 3: The Tide is Rising.
"When former Mayor Bloomberg responded to a reporter's question at a press conference with the simple statement, 'The tide is rising,' it struck such a chord with me," artistic director Mia Yoo said in a statement. "La MaMa is honored to have the opportunity to present an American, Korean and Italian production of Shakespeare's bracing play, The Tempest – each of which brings a unique cultural perspective to the enviromental and social crises we all face, and how they are all interrelated and affect each other."
The three productions comprise the following:
World Premiere
A new musical adaptation of The Tempest
Adapted and directed by Karin Coonrod
Music by Elizabeth Swados
Oct. 2-Nov. 2 at the Ellen Stewart Theatre
The international and intergenerational cast will feature Reg. E. Cathay ("The Wire," "House of Cards") as Prospero and Joseph Harrington (Billy Elliot) as Ariel.
"Prospero re-enacts power games on an island — just as Manhattan is an island – and it is the non-human Ariel who is fascinated by humanity's power to love and reminds Prospero of his humanity," Coonrod said in a statement. "The play demonstrates a juxtaposition of time present and timelessness — hence, we will begin the play with a pendulum swinging: a signal of impending disaster and a reminder of time moving forward. A warning."
U.S. Premiere
Seoul
Korea's Mokwha Repertory Company production of The Tempest
adapted and directed by Tae-Suk Oh
Nov. 20-23
"Inspired by a true story from the Korean Chronicles Of The Three Kingdoms, this Tempest is set in 5th century Korea and infuses Shakespeare's text with elements of traditional Korean folklore. With music played on Korean instruments and performed in richly layered costumes, this mind-bending production explores acts of nature as they are affected by acts of betrayal, love, forgiveness and reconciliation."
U.S. premiere of Nella Tempesta
By Motus Theatre
Dec. 11-21
"Italy's provocative and dynamic MOTUS Theatre Company explores questions of freedom, control and power in Nella Tempesta. Reflecting on the turmoil in our society – the impact of Hurricane Sandy, the consequences of the economic crisis and questioning of future landscapes — Nella Tempesta is created from fragments of novels by authors including: Philip K. Dick, William Gibson, Aldous Huxley as well as Shakespeare's The Tempest and Une Tempête by Aimé Césaire. This version of The Tempest imagines the play about a world not as it appears to be ending, but a world on the verge of a new beginning."
Throughout the "La Mama Earth" season, there will be post-show dialogues with environmental experts and human rights activists on a range of subjects from climate change to other relevant ecological and social issues globally. The La Mama Kids series workshops, performances and special events — scheduled for the first and third Saturdays of every month from October to May — will feature guest artists from "La Mama Earth" season and focus on issues of ecological and social justice.
The remainder of the season will include: 
World Premiere
Selma '65
By Catherine Filloux
Sept. 25-Oct. 12 in the First Floor Theatre
"This world-premiere is set for the 50th anniversary of the Selma Voting March. Selma '65 is based on the real-life story of Viola Liuzzo, a white civil rights activist who was targeted by the FBI and Ku Klux Klan for her efforts on behalf of African-Americans protesting for the right to vote. The play stars Marietta Hedges and is directed by Eleanor Holdridge."
Queer NY International Arts Festival
Curated by Zvonimir Dubrovic and Nicky Paraiso
Sept. 26-28 in The Club at La MaMa
"This festival features contemporary performance and visual art that explores and broadens the traditional concept of 'queer' in art. Featured will be DUOS with Darkmatter, Untitled Queen and Merrie Cherry, Jack Waters and Peter Cramer. Presented by La MaMa, Queer NY."
World Premiere
The Elephant In Every Room I Enter
Oct. 2-19 in The Club at La MaMa
"A new solo performance by Gardiner Comfort about his personal experiences with Tourette Syndrome."
Authors Directing Authors
Oct. 16-Nov. 2 in the First Floor Theatre
"The U.S. premiere of playwrights Neil LaBute and Marco Calvani – who teamed to considerable success two years ago at La MaMa to present AdA: Authors Directing Authors return this year with the addition of fellow playwright Nathalie Fillion to present a triptych of one act plays centering on the theme of desire. In this newest version of AdA, each author will write a new one-act play to be directed by one of the other authors, and all characters will be played by the same three actors."
World Premiere
The Dream Vault Cycle
Oct. 24-Nov. 2 in The Club at La MaMa
"Multi-media performances exploring the evolution of a creative idea and the interpretation of its seed value as it journeys from art form to art form, conceived & directed by Christian De Gré & R. Patrick Alberty."
What Tammy Needs To Know About Getting Old And Having Sex - The Concert Tour
Conceived and directed by Lois Weaver
Nov. 6-23 in the First Floor Theatre
"This world-premiere of Split Britches' newest work has Lois Weaver's alter ego, Tammy WhyNot, a trailer park survivor who gave up a career in country music to become a lesbian performance artist, grappling with the difficult subjects of sex and ageing. This concert performance with songs written and performed by Tammy alongside her back-up singers and dancers with guest appearances by Peggy Shaw and Bette Bourne from the Bloolips."
World Premiere
Dead End, Dummy
By Dick Zigun
Nov. 7-16 in The Club at La MaMa
"Inventor of the Mermaid Parade & godfather of burlesque & sideshow revivals, he is a tattooed author of a dozen weird American plays, including this one about a ventriloquist who, upon the death of vaudeville, sets out to kill Thomas Edison. The cast stars Scott Baker and Carla Rhodes."
A Right Pair
By Bette Bourne and Paul Shaw
Nov. 21-30 in The Club at La MaMa
"This new performance explores some of their favorite scenes, some obscure gems and some things completely new and what it means to be 'A Right Pair' onstage and off."
US Premiere
King Of Hearts Is Off Again
Performed by the Studium Teatralne
Directed by Piotr Borowski
Nov. 27-30 at La MaMa's First Floor Theatre
"The play is based on a novel by Hannah Krall, a true story about the life of Izolda Regenberg, a young Jewish woman who lived disguised as an Aryan Polish woman in order to rescue her family, trapped in the Warsaw ghetto during World War II."
US Premiere
The Seagull
Presented by the Serbian National Theatre
Directed by Tomi Janezic
Dec. 4-7 in the Ellen Stewart Theatre
"This 7-hour production began in 2012 and has become one of the most successful productions in the history of SNT, which dates back to 1861."
World Premiere
If Colorado Had An Ocean
By Mike Gorman
Directed by David Bennet
Performed by The Forty Hour Club
December 4-21 in the First Floor Theatre
"A poetic drama, Ocean explores the punk roots of a commercial fisherman and his yearning for an imaginary place. With its rebellious rock and roll spirit, this play is the high energy finale of Mr. Gorman's trilogy The Honor and Glory of Whaling."
World Premiere
A Christmas Carol, Oy Hanukkah, Merry Kwanzaa
December 5-14 in The Club at La MaMa
"Adaptation of Charles Dickens' classic "with old world accents and new world inclusiveness" by the Czechoslovak-American Marionette Theatre."
Christmas In Nickyland
Dec. 20-21 in The Club at La MaMa
"The Club's Programming Director, Nicky Paraiso, serves as the MC for this annual holiday celebration with all-star downtown guests."
For additional information and a full performance schedule, please call La MaMa at (212) 254 6468 or visit lamama.org.