Laban Movement Analysis, Bartenieff Fundamentals & Anatomy/Kinesiology: "Choosing your Place in Space"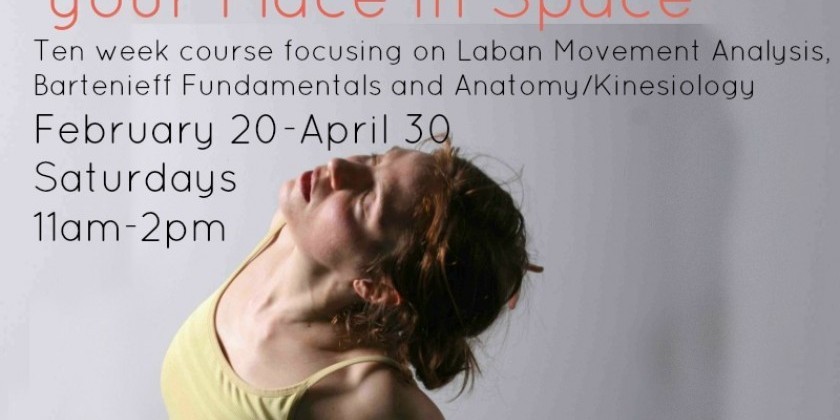 Company:
Alexandra Beller/Dance
"Choosing Your Place in Space" is a ten week course co-taught with Kathleen Shea and Stevie Oakes inviting students to rigorously explore human movement potential through integrated studies of LMA, Bartenieff Fundamentals and Anatomy/Kinesiology. By increasing body awareness and its relationship to the environment, students are able to transform both functionality and expressivity, encounter a wider range of choices and enhance their ability to communicate efficiently through movement. This course counts as all three prerequisite Intro workshops required for entry into Laban Institute of Movement Studies Year-Long and Modular programs. This includes Intro to LMA, Intro to BF and Intro to A/K

You don't have to be a dancer to register; the course caters to everyone who is interested in deeply investigating the relationship between movement, meaning, and communication. Perfect for teachers, choreographers, dancers, yogis, therapists and bodyworkers.