Laguna Dance Festival hires its first Executive Director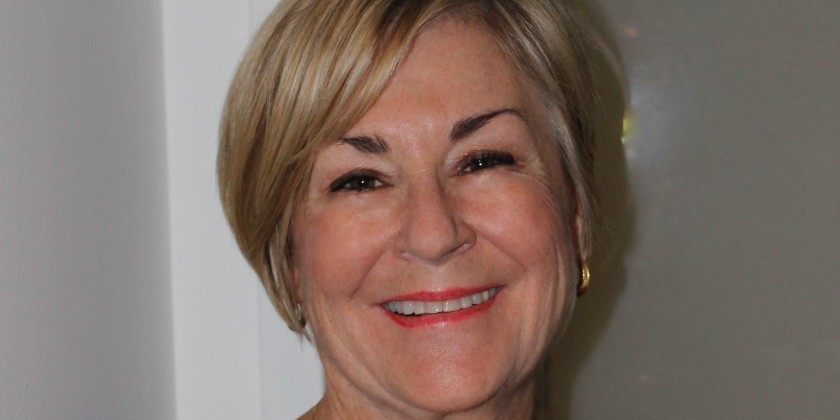 Company:
Laguna Dance Festival
Laguna Dance Festival Hires Joy Dittberner as its First Executive Director
LAGUNA BEACH, Feb. 17, 2015 – The Laguna Dance Festival has hired longtime volunteer and board chair Joy Dittberner as its first executive director, announced festival founder and artistic director Jodie Gates.
"Our organization has grown throughout the past ten years," noted Gates, "We now require a knowledgeable, steady hand to lead us into our second decade of presenting world-class dance and creating meaningful, accessible dance education opportunities. Joy is just the person for the job, having worked as our de facto director for several years. She has great leadership skills and knows what needs to be done and how to do it. This position allows us to recognize and legitimize the hundreds of hours Joy pours into serving the festival."
Dittberner brings 23 years of experience in business development, marketing, sales and professional relations working in the pharmaceutical industry. She moved to Laguna Beach in 1999 with her husband Tom Peters and quickly became involved in the community, serving for eight years on the board of directors for Friendship Shelter, a self-sufficiency program for homeless adults. She functioned as volunteer coordinator for the Laguna Dance Festival for four years prior to joining the board. She served as vice chair for one year under Christine Rhoades and as board chair for two years before being tapped for this position.
Laguna Dance Festival's mission is to support and promote the development of dance creation, presentation and education, and to increase public appreciation of the art form in Orange County and beyond.
Under the guidance of Jodie Gates, Laguna Dance Festival has presented members of American Ballet Theatre, New York City Ballet, Aspen Santa Fe Ballet, Parsons Dance, CorbinDances, Diavolo, Complexions Contemporary Ballet, Trey McIntyre Project, Ballet West, Royal Ballet of Flanders, Oregon Ballet Theatre, Backhausdance, UCI Etude Ensemble, The Groovaloos, San Francisco Ballet, Les Ballet Grandiva, BalletX, Sacramento Ballet, Breed, Los Angeles Ballet, ABT II, Hubbard Street 2 and Alonzo King LINES Ballet. There have been master classes for area dance students each year, as well as collaborative efforts with other Laguna Beach arts organizations, and free dance presentations at Laguna Beach's First Thursdays Art Walk.
Gates is a former principal dancer with the Joffrey Ballet, Frankfurt Ballet, Pennsylvania Ballet and Complexions Contemporary Ballet. In early 2013, Gates was appointed vice dean and director of the prestigious USC Glorya Kaufman School of Dance, which will begin classes in the fall.