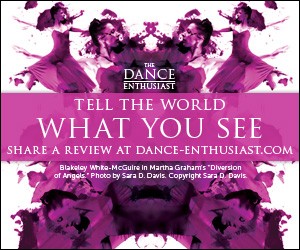 Largest Cast in History of Joffrey Ballet School to Present Nutcracker‏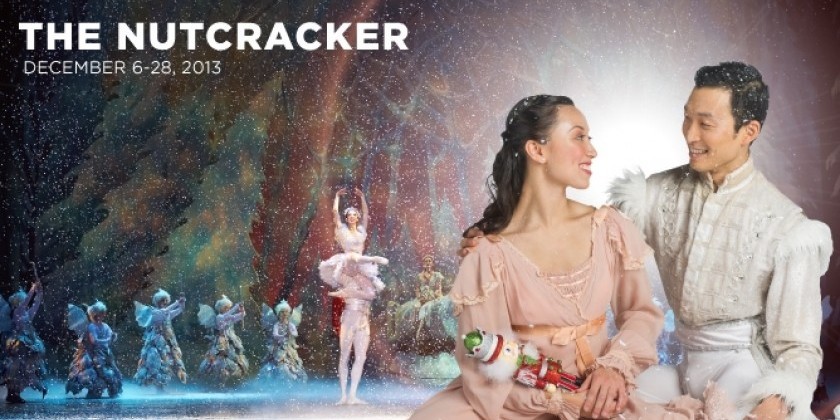 Company:
Joffrey Ballet School
LARGEST CAST IN HISTORY OF JOFFREY BALLET SCHOOL
TO PRESENT NUTCRACKER AT SKIRBALL PERFORMING ARTS CENTER
Production to Feature 355 Dancers from Joffrey Ballet School's Children, Young Dancer and Trainees Program, Fort Hamilton High School, and
Joffrey Ballet School's Concert Group

 
NEW YORK, October 25, 2013 – Joffrey Ballet School, a world-renowned dance center offering the most versatile and highest quality training, will once again present Tchaikovsky's The Nutcracker this holiday season with 355 dancers – the largest cast in the school's 60-year history. Returning to the Skirball Performing Arts Center, Joffrey Ballet School will perform five performances of the holiday favorite with three casts, December 13 – 15, 2013. In addition to delighting in the timeless tale of The Nutcracker, audiences will also enjoy its rich legacy of culture, with dances inspired by Spain, Arabia, China and Russia.
 
Davis Robertson, a former principal dancer with Joffrey Ballet and current Artistic Director of Joffrey Ballet School's Concert Group, has choreographed the school's Nutcracker since 2009. His work follows closely with the traditional narrative—a Victorian-style holiday party for Clara and family, Snow Scene and the Kingdom of Sweets. While other productions vary in how they portray the relationship of Clara's uncle, Herr Drosselmeyer, Robertson prefers to depict a fatherly love and has Drosselmeyer accompany Clara throughout her journey. As he orchestrates Clara's magical fantasy, Drosselmeyer surrounds her with familiar faces: the Snow King and Queen are danced by Clara's parents, while one of Clara's cousins, also seen at the party, turns into the Nutcracker Prince.
 
"The Nutcracker ultimately was a ballet designed for children, by keeping the sequence of events and characters as simple as possible, the magic and artistry of the dancing really takes center stage," said Davis Robertson, Choreographer and Director. "It's a tribute to the talent and hard work of our students and faculty to be able to have so many dancers perform this year, with the youngest dancer starting at age two."
 
A tradition started by founder Robert Joffrey 60 years ago, The Nutcracker has been an important part of the history of the Joffrey Ballet School. Of the 355 dancers participating in this year's program 89 are from the school's Children's Program, 54 are enrolled in the Young Dancer Program, 7 from the Fort Hamilton H.S. Joffrey Dance Academy, 145 ballet and 5 jazz and contemporary trainees, and all 30 pre-professional dancers from the school's Concert Group make up the three casts. For the first time ever, students from Joffrey Ballet School 's recently announced Dance Academy at Fort Hamilton public high school in Brooklyn were invited to audition and will be part of the 2013 casts of Joffrey Ballet School's The Nutcracker. Robertson is assisted by Jo Matos, the director of the school's Children and Young Dancer Programs.
 
TICKETS and PERFORMANCE TIMES
Tickets are $50 general admission, $25 children and seniors, and can be purchased online at www.nyuskirball.org. Tickets can also be purchased by phone, (866) 811-4111 or at the box office. Discounts for groups of 10 or more can be arranged through Skirball.
 
Performance Schedule:
Friday, December 13th – 7pm
Saturday, December 14th – 2pm & 7pm
Sunday, December 15th, 1pm & 5pm
 
VENUE INFORMATION
New York University's Skirball Center is located at 566 LaGuardia Place at Washington Square, Skirball Center can be accessed by Subway: A, B, C, D, E, F, M to West 4th St; 1 to Christopher St; N, R to 8th St; 6 to Astor Place or Bleecker St.
 

 
About Joffrey Ballet School
Founded in 1953 by Robert Joffrey and Gerald Arpino, Joffrey Ballet School maintains the vision of its founders to transform passionate dance students into versatile, individualistic artists able to collaborate and evolve fluidly in a fast-changing society. With an accredited dance program that offers two core pieces of study – ballet and jazz/contemporary – Joffrey is known for its diverse curriculum as well as being the largest summer intensive training program in the country. As Joffrey celebrates its 60th anniversary, it remains at the forefront of American dance education, instilling a passion for dance in children, youth, adults, pre-professionals and professionals. Graduates of the School have gone on to dance for major classical ballet, modern and contemporary companies, both in the United States and abroad.