Late Nite @ DNA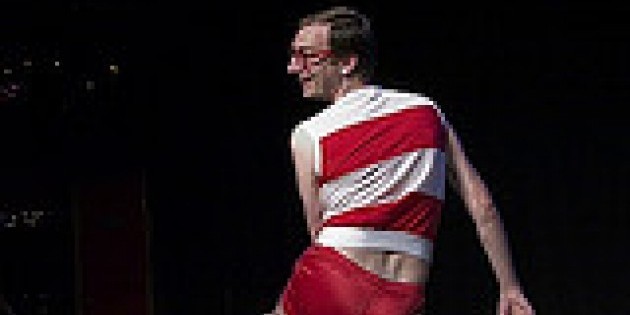 Company:
Dance New Amsterdam
DNA's LateNite series is a triannual event that gives a voice to artists working within the mediums of performance art, burlesque and experimental theater. Presented in a late evening, the theater's wilder-than-average transformation is contemporary cabaret at its finest. This year's first installment features Neal Medlyn.
October 5 & 6
FRI & SAT at 10:00pm
Tickets: Tickets: 7 general, 2 DNA members, 4 students/seniors, 2 advance
*There will be an opening reception at 9:00pm on October 5 & 6.
Featuring work by:
DJ Duo Team Company LLC
Farris Craddock
Carmine Covelli
Eleanor Hullihan
WORLD PREMIERE
It's Like We Are Infiltrators Part II
Conceived by Neal Medlyn
Artist's Description: A semi-unstructured evening of things actually taking place that will never take place again, if you are lucky.
Neal Medlyn is a performance artist based in New York City whose work has appeared at the Kitchen, Dance Theater Workshop, PS122, the New Museum for Contemporary Art, the Andy Warhol Museum and on tour nationally and internationally.