Lincoln Center Festival 2015 Announced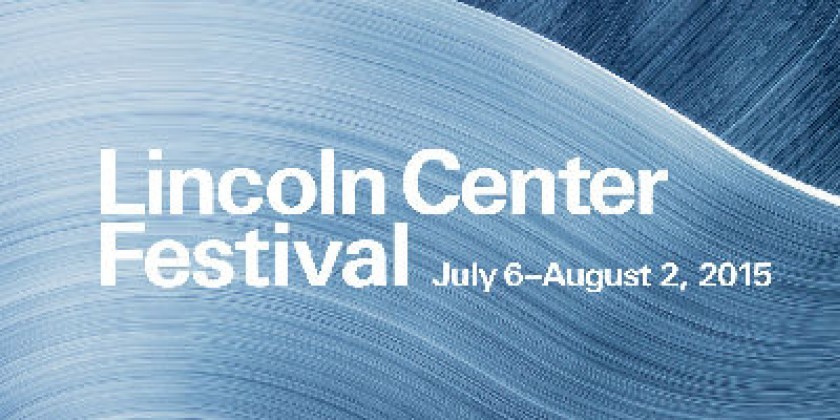 Company:
Lincoln Center
PROGRAMMING ANNOUNCED FOR
LINCOLN CENTER FESTIVAL 2015

20th Season of festival to run from July 6 through August 2, 2015 

 
January 22, 2015 — Nigel Redden, Director of Lincoln Center Festival, today announced the line-up for the 20th edition of the Festival, which runs from July 6 through August 2, 2015. The Festival will unfold in six venues on and off the Lincoln Center campus. There will be a total of 58 performances by artists and ensembles from Germany, China, England, Ireland, Russia, USA, and Japan.

Said Mr. Redden, "For 20 years Lincoln Center Festival has been recognized in the U.S. and abroad for presenting some of the broadest and most original performing arts programs in New York. Work by the leading artists of our time has graced the stages of Lincoln Center and venues across the city.  This summer we welcome back Garry Hynes and the Druid Theatre Company; Franz Welser-Möst and the Cleveland Orchestra; Yuko Ninagawa and his eponymous theater company; director Declan Donnellan and designer Nick Ormerod; Heiner Goebbels and Ensemble Musikfabrik; director Rezo Gabriadze and The Gabriadze Theatre; and the great Russian actor, Yvgeny Mironov.  They join other artists stretching the boundaries of performance who will be appearing at the Festival for the first time."

Programming for this year's Lincoln Center Festival can be found via the press release link below.
 
Lincoln Center Festival is made possible with support by American Express and major support provided by The Andrew W. Mellon Foundation