Live Artery 2019: Studio Showings, Day 1
Work In Progress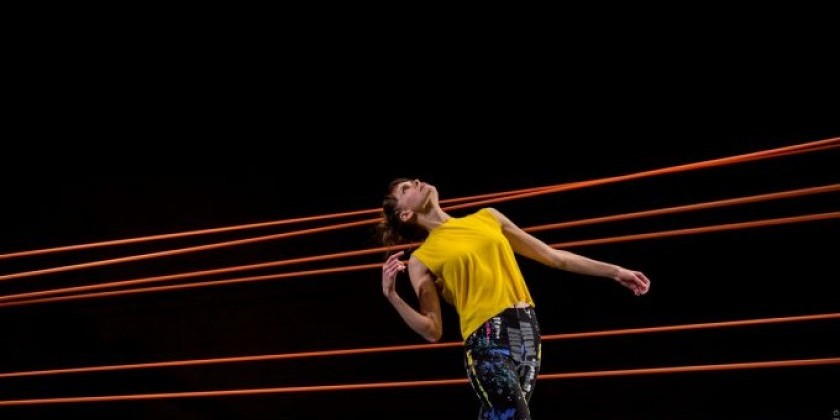 Company:
New York Live Arts
New York Live Arts' dynamic showcase of new and recent works by Live Arts commissioned artists, the Bill T. Jones/Arnie Zane Company and curated guests is presented during the Association of Performing Arts Professionals' annual conference and will feature full theater productions, recently premiered works, and new studio presentations.
Saturday, January 5th in the studio will feauture:

12 PM (noon), BILL SHANNON: Touch Update (excerpt)
Bill Shannon brings back his Touch Update after presenting it at Live Arts in November 2018. Shannon explores contemporary modes of digital versus interpersonal representation and physicality. Touch Update "reverse engineers" Shannon's virtuosic technique for dancing on crutches, as he dissects and dismantles the multiple online identities we create in order to mask and manipulate our lived experience.

2:00 PM, JAAMIL OLAWALE KOSOKO: Chameleon 
With his newest performance research Chameleon, Jaamil Olawale Kosoko undertakes an investigation into the fugitive realities of Black Diasporan people. Through the melding of live feed and augmented reality media, Queer and Black Critical Theory, and archives of public and personal narratives, Kosoko's work explores how minoritarian communities record and affirm their humanity. This in-progress presentation will be further developed in 2019 through residencies at New York Live Arts, Gibney, EMPAC, and other international partners, to be premiered at Live Arts in the 2019-2020 season.
5:00 PM, YANIRA CASTRO | a canary torsi: Last Audience (Work-in-Progress)
The newest work from Bessie-award winning collaborative group, a canary torsi, comes Last Audience--an immersive performance installation that invites audience members to embody the piece. Reminiscent of a traditional requiem mass experience, the audience goes through the greetings and processions that lead to requests for mercy, peace, and liberation as an instigator for participatory movement and sound.

7:00 PM, KIMBERLY BARTOSIK / daela: I hunger for you (Excerpt)
A new evening-length work for five dancers, I hunger for you focuses on the need for faith and the collective desire for transformation. Set in a starkly beautiful environment defined by light and its absence (created by Bartosik's longtime lighting designer Roderick Murray), the piece looks deeply into the impulse to lose oneself in ecstasy, ritual, and desire—riding an edge between barely controlled abandon and vibrating stillness.