Looking forward to the New Year at BAX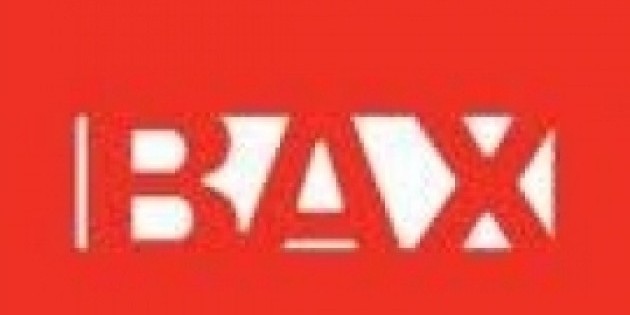 BAX | Brooklyn Arts Exchange
is excited to announce the


2012/13 PERFORMANCE & DISCUSSION SERIES

Directly engage the artists as they reveal their creative process.

Preview works-in-progress and give your impressions in a moderated post-performance discussion. The curators, either alumni or current or former Artists In Residence, bring the kind of diversity of thought, research, interest, and aesthetics we look forward to and celebrate
.
January 18th-19th @ 8:00pm

FROM OBAMA TO OCCUPY:
Works of Outrage from 2008-2012
curated by Jesse Phillips-Fein
hosted by Shanté Paradigm
featuring work by Kanene Holder, Betty T. Kao, Sara Lyons, Mike Milligan, Movement of the People Dance Company, screaMachine, Matt Sheridan, Aurin Squire, Chris Tyler, and santiago venegas
February 8th-9th @ 8:00pm
UNTOLD
curated by Mariangela Lopez
featuring work by Alex Escalante, Marilyn Maywald, and Michele Torino Hower
February 22nd-23rd @ 8:00
pm
The Nostalgia of Vigorous Dancing
curated by Jillian Peña
featuring work by Jen McGinn and Rebecca Warner
Tickets: 5 General | Low-Income
Tickets will be available one month before each performance.
FROM OBAMA TO OCCUPY: Works of Outrage from 2008-2012

From Obama to Occupy: Works of Outrage from 2008-2012 is a sequel to the hit show in 2009, Requiem for W, Overture for O: Works of Conscience from 2000-2008. This event the end of the Bush era by celebrating how artists responded to the policies of the Bush Administration while encouraging continued action for justice. Hosted by Shanté Paradigm, the evening featured performances in dance, music, and poetry on themes including 9/11, the wars in Iraq & Afghanistan, gay marriage, Hurricanes Katrina & Rita, and the disastrous effects of debt-driven consumerism. The pieces move beyond simply bashing President Bush and heralding President-elect Obama. Instead, they provided reflection how we survived and commemoration for those who didn't, critical thought about the role of artists in activism, and information about how to become involved in local organizations that are working on issues of social justice. Artists included: Alexandra Beller, Tara Betts, Sabrina Chapajiev, Drastic Measures, Guta Hedwig, Remi Kanazi, Rachel Lane, Sapphire, Paul Sigh, Spiritchild & Gina Young.
Without knowing the outcome of this November election, there is still a vital need to reflect on how artists have responded to Obama and the political events of the past four years. Through looking at what artists have created, we gain a new frame for understanding the unique challenges for political debate and presidential critique that Obama's term brought. Obama's election highlighted racial discourse in various ways: contentious debates about a "post-racial society", racist attacks in the popular media, stifled response from the political Left, and the differing emotions, expectations, achievements, and disappointments that his term has had for white people and people of color. From Obama to Occupy: Works of Outrage from 2008-2012 generates a space for art to be a powerful platform to engage deeply with the contradictions and questions that Obama's presidency has raised.

Jesse Phillips-Fein is a dancer, choreographer, dance educator and producer of multi-genre shows. She grew up in Brooklyn NY, where she studied dance at the BAX and The Dalton School. She earned a B.A. in Dance & Cultural Anthropology from Smith College, and a Diploma from the Laban Centre in London, England. Since returning to NYC in 2001, her work has been presented at BRICstudio, BAX, Chashama, Connelly Theater, DNA, Danspace Project, Dixon Place, HERE Arts Center, GreenSpace, Movement Research at Judson Church, Theater for the New City, Williamsburg Arts Nexus, and White Wave. In addition, she has performed with CORA Dance, Cassie Mey, EmmaGrace Skove-Epes, Layard Thompson, Adam Matta, Box By Three Dance Co., Women's Works, White Folks Soul, & Square One Collective. She received grants from DTW's Outer/Space program, BAC, LMCC and the Puffin Foundation. She currently teaches Middle & High School dance at the Brooklyn Friends School.
UNTOLD
For
UNTOLD
, BAX Artist-In-Residence Mariangela Lopez has chosen to curate three NYC-based choreographers that have inspired her throughout her career. Although their aesthetics are very different, they are bound together by their powerful presence as performers, their audacity, their emotional complexity and their physicality.
Lopez invited Alex Escalante, Marilyn Maywald and Michelle Torino Hower to present work that has yet to be presented in public so that both artist and audience may benefit from the post-performance exchange.
Mariangela Lopez
is a Brooklyn-based choreographer and performer from Caracas, Venezuela. Since 2001, Mariangela has created seven independent works. Her pieces have been presented in Venezuela, Mexico, France, Boston and multiple venues in New York City, including Williamsburg Art Nexus, Dixon Place, Danspace Project, Movement Research at the Judson Church, P.S 122, Dance Theater Workshop, Tisch School of the Arts, Brooklyn Arts Exchange and MonkeyTown. She was the choreographer of Karen. O Psycho opera
Stop the Virgen
presented at Saint Ann's Warehouse (NYC) and The Sydney Opera House as part of the Vivid Festival in 2012. Her work is known for enabling the participation of performers from various disciplines and backgrounds to take part in her creative process. Mariangela was a 2009-10 Movement Research Artist in Residence and is currently a Brooklyn Arts Exchange (BAX) Artist In Residence (2011-13).
The Nostalgia of Vigorous Dancing
The works of choreographers Jen McGinn and Rebecca Warner speak to the physical and visual memory of dance history and dance training.
They look to dance training with nostalgia, like an old family member, and desire, like a middle school crush.
Very precise and vigorous, their work finds content within a landscape of bodies.
Unapologetic, their work heads towards paradise, to the fantasy of utopia, filled with caravans, sea anemones, and robots.

Jillian Peña -- I am a dance and video artist based in Brooklyn. My work is primarily concerned with confusion and desire between self and other, focusing on the most complicated relationship we all have: that of the self to the self. I make dances that sometimes include people dancing, sometimes include you dancing, and sometimes hope that dance can exist without dance, by being moved by something.
I am inspired by psychoanalysis, queer theory, pop media, and spirituality. I have been presented internationally, including at Dance Theater Workshop and The Kitchen in New York, Akademie der Kunste Berlin, Centre for Contemporary Arts Glasgow, International Festival of Contemporary Art Slovenia, and Mix Brazil Sao Paulo. I have an MFA from the School of the Art Institute of Chicago, where I was a fellowship recipient, and a BA from Hollins University. I am a Jack Kent Cooke Graduate Scholar and a Practice-based MPhil candidate in Fine Art at Goldsmiths College, University of London. My video work is distributed by Video Data Bank. I was a 2009 Movement Research Artist-in-Residence, a 2009 DanceWeb Fellow at Impulstanz in Vienna, a 2010 Artist-in-Residence at Archauz in Århus, Denmark, and a 2011 Artist-in-Residence at the National Dance Center of Bucharest, Romania.


Founded in 1991, BAX/Brooklyn Arts Exchange is a is a multi-faceted community performing arts center located in Park Slope, Brooklyn offering an annual presenting season, artist services, and educational programs for youth and adults. BAX receives support from city, state and national public and private foundations. Our programs have been featured in several Brooklyn, NYC, and national publications, celebrating our continued support of artists of all ages.