MA: Come on by! The Yard 2014 Season begins with a free performance!‏
Company:
The Yard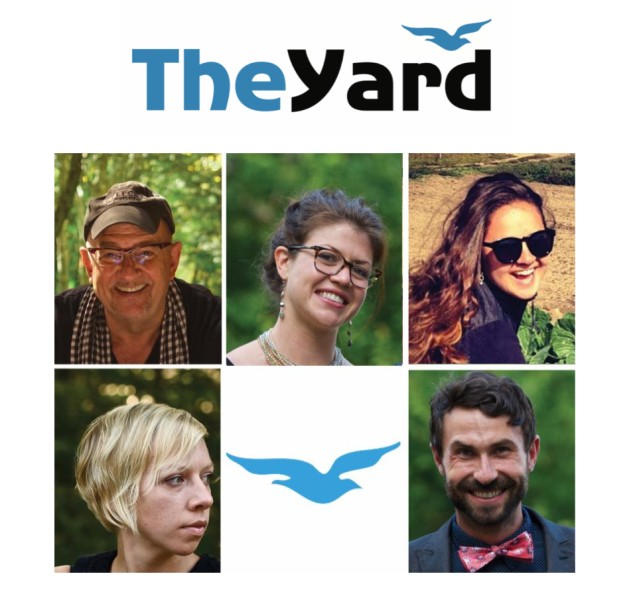 The Yard is open for business! 
From all of us, we invite you to join us for our 2014 Season!

Stop by to purchase tickets for upcoming performances. Introduce yourself and check out our space. Come take a dance or yoga class (starting on June 3rd). 

Come dance with us!

- David R. White, Alison Manning, Jesse Keller, Holly Jones, Scott Nelson, Sofia Strempek and Alison Kisselgoff

BECOME A MEMBER TODAY!

With your membership, The Yard provides special benefits, ranging from listings in all programs, discounts on merchandise, community movement/dance classes, reduced or free tickets (depending on level), reserved parking spaces and priority seating, and even some up-island restaurant dinners with artists and Yard directors!

Free show May 31st!

Off-site performance
at Mytoi Gardens on Chappaquiddick Island
Saturday, May 31st
2 - 4pm
 
The Yard and Dancers will be entertaining walkers on their afternoon strolls at The Trustees' beautiful Mytoi Japanese Garden. Enjoy the pop-up performance that will be taking place as you meander through the garden. 
Van pick up and drop off will be offered from the Chappaquiddick side of the ferry on the hour (2pm, 3pm, 4pm). Pre-registration is REQUIRED for the van service. Call 508.693.7662 to register. 
Photos by Sally Cohn photography