MA: MASS MoCA and Jacob's Pillow present KEIGWIN + COMPANY, April 11-12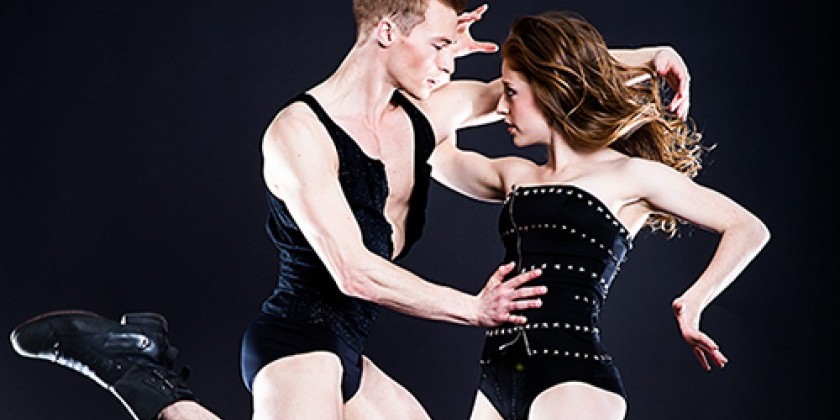 Company:
KEIGWIN + COMPANY
JACOB'S PILLOW DANCE AND MASS MoCA PRESENT
NEW YORK CITY-BASED CONTEMPORARY DANCE ENSEMBLE KEIGWIN + COMPANY
APRIL 11 AND 12 AT MASS MoCA
February 9, 2015 – (North Adams, MA) Cultural partners Jacob's Pillow Dance and MASS MoCA present KEIGWIN + COMPANY, April 11 at 8pm and April 12 at 3pm at the Hunter Center. A favorite among dance audiences and critics, KEIGWIN + COMPANY will bring a mixed program of high art and pure entertainment, featuring a variety of diverse contemporary works that embody the company's signature wit, broad musicality, and profound emotional capacity. Annual co-presentations by Jacob's Pillow and MASS MoCA are made possible by the Irene Hunter Fund for Dance.
"The Pillow builds audiences for dance year-round, and one of the ways in which we do that is through our partnership with MASS MoCA," says Executive and Artistic Director Ella Baff.  "Audiences will be wowed by KEIGWIN + COMPANY's unstoppable energy and style. Making this engagement extra-special, Artistic Director Larry Keigwin will return to the stage to perform a world premiere solo. A KEIGWIN + COMPANY performance is always invigorating."
Founded in 2003 by Artistic Director Larry Keigwin and Associate Director Nicole Wolcott, KEIGWIN + COMPANY is known for its provocative and witty commentary on society and relationships, illustrated by an electrifying brand of contemporary dance. Since its inception, the company has received generous acknowledgement and support from multiple presenting organizations, including Jacob's Pillow Dance Festival and The Joyce Theater as well as foundations such as the New York Foundation for the Arts and The Jerome Robbins Foundation. Andrew Boynton of The New Yorker praises KEIGWIN + COMPANY for giving audiences "dances that show humor and drama in equal measure" and offering a rare accessibility through "engaging and involving spectators."
KEIGWIN + COMPANY's program at MASS MoCA promises to fulfill their reputation for engaging performances, and includes diverse works ranging in theme and emotional profundity. Six dancers will perform Waterfront, driven by selections from the dramatic film score of On the Waterfront, composed by Leonard Bernstein. Waterfront features the full company in fluid partnering, coupling, and unraveling in a multitude of sweeping wave-like patterns. Pedestrian movement mixes seamlessly with the dancers' explosive virtuosity, while simultaneous and overlapping duets weave in and out of space to reveal brilliant moments of solo performance.
Utilizing highly athletic and vigorous movement, Boys features four male dancers in an exploration of the ever-evolving relationships between brothers. "The interpersonal dynamic is clear and engaging," states The New York Times's Brian Seibert, "the roughhousing is quick and light enough to suggest the rapid-fire dialogue of a 1930s film comedy." The work is set to an iconic score of Eartha Kitt songs with classics such as "C'mon a My House" and "Easy to Love", creating a playful repartee juxtaposed by moments of introspection.
The world premiere of Panic marks choreographer, founder, and Artistic Director Larry Keigwin's first new solo in more than ten years; he will return to the stage after a three year hiatus from performing. Panic will investigate fear and anxiety imbued with Keigwin's trademark theatricality. Composer Glen Fittin's commissioned score includes Keigwin's vocals, serving as an engine for an exploration of disquietude, punctuated by moments of calm.
The program will close with the electric Triptych, supported by stark lighting and the pulsating beat of composer Jonathan Pratt's original score. Triptych is rooted in architectural themes and divided into three sections, exploring concepts of repetition, duration, and pattern. Outfitted in sleek and minimal black costumes, dancers perform precise, powerful movement imbued with technical prowess.
ABOUT LARRY KEIGWIN
Larry Keigwin started his performing career as a backup dancer on Club MTV's Downtown Julie Brown, and has since gone on to worked with work with the pop band Fischerspooner, comedian Murray Hill, and as an associate choreographer for both The Radio City Rockettes and the Off-Broadway musical The Wild Party. Recognized in Dance Magazine's annual "25 to Watch" list in 2004, Larry Keigwin has been described as "a parcel of pure explosive energy mediated by impressive technical skills" (Jennifer Dunning, The New York Times). In 2010, Keigwin was named Vail International Dance Festival's first artist in residence.
Keigwin also created his own Keigwin Kabaret, a fusion of modern dance, vaudeville, and burlesque presented by the Public Theater at Joe's Pub and by Symphony Space, and in 2010 staged Fashion's Night Out: The Show, which featured over 150 of the industry's top models and Vogue Magazine's fall fashions. Known for combining pedestrian movement and themes with advanced techniques, Keigwin's works explore the humorous and creative side of contemporary trends while remaining accessible and thought-provoking. Commissions include choreography for the Works & Process performing arts series at the Guggenheim Museum, The Juilliard School, New York City Ballet's Choreographic Institute, and the Martha Graham Dance Company, among many others.
Keigwin's recent theatrical projects include choreography for the current Broadway production of If/Then starring Tony Award winner Idina Menzel; Tales of the City, starring Betty Buckley, at the American Conservatory Theatre in San Francisco (2011); and the Off-Broadway production of Jonathan Larson's RENT (2011).


ABOUT KEIGWIN + COMPANY
KEIGWIN + COMPANY reaches national and international audiences and invigorates diverse communities with a refreshing vision of dance that embodies a theatrical sensibility of wit, style, and heart. The company's community projects and education programs seek to engage audiences and dancers in movement and choreographic processes, allowing opportunities for individuals to become more invested in dance.
Since their debut performance at The Joyce Theater's Joyce Soho, KEIGWIN + COMPANY has created 29 dances, including the acclaimed large-scale community project, Bolero, which has been commissioned in 11 communities across the country. Genre-crossing and boundary-breaking, Runaway (2008), the fashion-inspired choreographic ride, was proclaimed "a thrilling coup de theatre" by James Wolcott of Vanity Fair. KEIGWIN + COMPANY has presented performances throughout the globe and at various prestigious venues in the United States including The John F. Kennedy Center for the Performing Arts, New York City Center, The Joyce Theater, and Jacob's Pillow Dance Festival (2003, 2008, and 2011).
The Irene Hunter Fund for Dance
Through the financial support of the Irene Hunter Fund for Dance, Jacob's Pillow Dance and MASS MoCA continue to co-present performing arts programming, a partnership established before the museum was opened in 1999. The Pillow played a pivotal role in establishing MASS MoCA's role as a performing arts presenter and sponsored events at the museum site as early as 1995. In the spirit of deep collaboration, this partnership creates opportunities for visual and performing artists by encouraging cross-disciplinary experimentation; cultivates new dance audiences in the Berkshires by presenting innovative, high-quality performances; and expands the public's understanding of the creative process. Past co-presentations include Abraham.In.Motion, Bill T. Jones/Arnie Zane Dance Company, STREB, MOMIX, DanceBrazil, Stephen Petronio Company, Les Ballets Trockadero de Monte Carlo, Armitage Gone! Dance, Cuba's Los Muñequitos de Matanzas, Chunky Move, Les Ballets Jazz de Montréal, Shen Wei Dance Arts, and most recently Kyle Abraham/Abraham.in.Motion.
Performance and Ticket Information:
Saturday, April 11 at 8pm and Sunday, April 12 at 3pm; Hunter Center at MASS MoCA.
Ticket prices:
Advance: $18 student, $20 mezzanine, $26 orchestra, $32 preferred.
Day of: $18 student, $26 mezzanine, $32 orchestra, $38 preferred
To order tickets: 413.662.2111 or www.massmoca.org
MASS MoCA is located at 87 Marshall Street, North Adams, MA 01247.
For additional information on Jacob's Pillow, visit www.jacobspillow.org
ABOUT THE PILLOW
Jacob's Pillow, celebrating its 83rd Festival in 2015, is a National Historic Landmark, recipient of the National Medal of Arts, and home to America's longest-running international dance festival. Each Festival includes more than 50 national and international dance companies and 350 free and ticketed performances, talks, tours, classes, exhibits, and events. The School at Jacob's Pillow, one of the most prestigious professional dance training centers in the U.S., encompasses the diverse disciplines of Ballet, Cultural Traditions, Contemporary, and Musical Theatre Dance, as well as an Intern Program in various disciplines of arts administration, design, video, and production. The Pillow's extensive Archives, open year-round to the public, chronicle more than a century of dance in photographs, programs, books, costumes, audiotapes, and videos. Year-round Community Programs enrich the lives of children and adults through public classes, residencies in area schools, and an extensive schedule of free public events. Through Jacob's Pillow Curriculum in Motion®, a nationally-recognized program, Artist Educators work with Berkshire County teachers and students grades K-12, transforming curricula such as biology, literature, and history into kinesthetic and creative learning experiences. Creative Development Residencies, in which dance companies are invited to live and work at the Pillow and enjoy unlimited studio time; choreography commissions; and the annual $25,000 Jacob's Pillow Dance Award all support visionary dance artists and choreographers. Virtual Pillow is aimed at expanding global audiences for dance and offers the opportunity to experience dance and Jacob's Pillow from anywhere in the world via online interactive exhibits, global video networks, and social media. As part of the Virtual Pillow initiative, Jacob's Pillow Dance Interactive is a curated online video collection of dance highlights from 1936 to today. On March 2, 2011, President Obama honored Jacob's Pillow with a National Medal of Arts, the highest arts award given by the United States Government, making the Pillow the first dance presenting organization to receive this prestigious award. For more information, visit www.jacobspillow.org.
ABOUT MASS MoCA
MASS MoCA is one of the world's liveliest (and largest) centers for making and enjoying today's most important art, music, dance, theater, film, and video. Hundreds of works of visual and performing art have been created on its 19th-century factory campus during fabrication and rehearsal residencies, making MASS MoCA among the most productive sites in the country for the creation and presentation of new art. More platform than box, MASS MoCA strives to bring to its audiences art experiences that are fresh, engaging, and transformative.
MASS MoCA's galleries are open 11am to 5pm every day except Tuesdays. The Hall Art Foundation's Anselm Kiefer exhibition is open seasonally beginning spring 2015. Gallery admission is $18 for adults, $16 for veterans and seniors, $12 for students, $8 for children 6 to 16, and free for children 5 and under. Members are admitted free year-round. For additional information, call 413.662.2111 x1 or visit massmoca.org.
Photo by Matt Murphy.