MAHAWAY: SPRING ETERNAL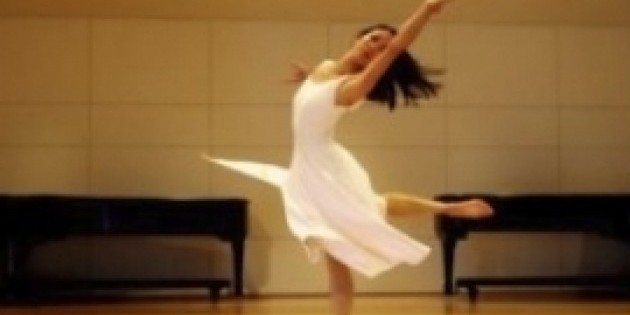 May 29th 2013, 8pm

MAHAWAY: SPRING ETERNAL
May 29th, 2013, 8pm, Brooklyn, NY

In commemoration of the 100th anniversary of the Paris premiere of Igor Stravinsky's and Vaslav Nijinsky's The Rite of Spring, attend a live performance of music and dance with the ACB Dance Company world premiere of MAHAWAY: SPRING ETERNAL, based on a Mayan folktale and set to a newly written Stravinsky-inspired musical score that will be performed live by the musical ensemble TENTH INTERVENTION.

The show will take place in Brooklyn, New York at the Schermerhorn Theater on May 29th, 2013; that's right, the exact 100th anniversary date (we kept it real!). We will be having a post-performance celebratory reception with a mix of Stravinsky's best scores playing in the background. It's going to be a night filled with honoring dance and musical history, supporting and promoting contemporary composers and choreographers, and celebrating the dance community at-large…in the amazing one-of-a-kind borough of Brooklyn!

The Actors Fund Arts Center @ The Schermerhorn
160 Schermerhorn Street Brooklyn, NY 11201
Located between Hoyt and Smith Streets.
Directions by Subway:
Take the A, C or G train to the Hoyt/Schermerhorn station.
Take the F train to Bergen Street or Jay Street/Metro Tech stations.



Tickets:

7 online, 0 at the door
http://acbdanceriteofspring.brownpapertickets.com


or 24/7 at # 1-800-838-3006



June 7th, 2013
92nd Street Y Harkness Dance Center

Enjoy an evening's performance of both dance and music, as ACB Dance Company and pianist Eunbi Kim and the Blink Ensemble present a a world premiere dance and a shared evening of live music by contemporary American composers, with dance from a contemporary American choreographer. It is going to be a special performance at the 92nd Y's Harkness Dance Center not to be missed!
Click Here for the 92Y Event Page and Tickets
Which Animal Are You?
Become a

Friend, Supporter, Patron, Sustainer, Leader, or Director

by supporting
our 90-day RocketHub Campaign
. As a token of our appreciation, you can receive

free tickets, a unique gift in the mail, signed posters, access to exclusive events, and more!
Thanks to supporters just like you, we are nearly 50% toward our fundraising goal. If everyone would consider a donation that fits their budget, from 0 and up, we could continue our company's performances and community-outreach efforts, and ensure that live dance and music is sustained in our communities!
Click Here to Learn More
Updates from

acbdance.org
Check out
NPR's article and audio file
and hear PT host Lisa Simeone and commentator Thomas Kelly discuss the scandalous premiere of Stravinsky's great score and how it changed music forever.
ACB Dance Company's TINTINNABULI was a
featured work
in photographer Paul B. Goode's first edition of his print magazine,
VISION
.
Did you catch the Submission Impossible children's group taking in "a day in the life of a dancer"?
See the video and learn more
about these inspiring kids here.
See photos from ACB Dance Company performances at Harvard's Arts First Festival, Hartt Works at the Hartt School, The Secret Theater, Green Space, and others online at
facebook.com/acbdance
.