Contribute
Your support helps us cover dance in New York City and beyond! Donate now.
"MAPS" by Laura Ward/Octavia Cup Dance Theatre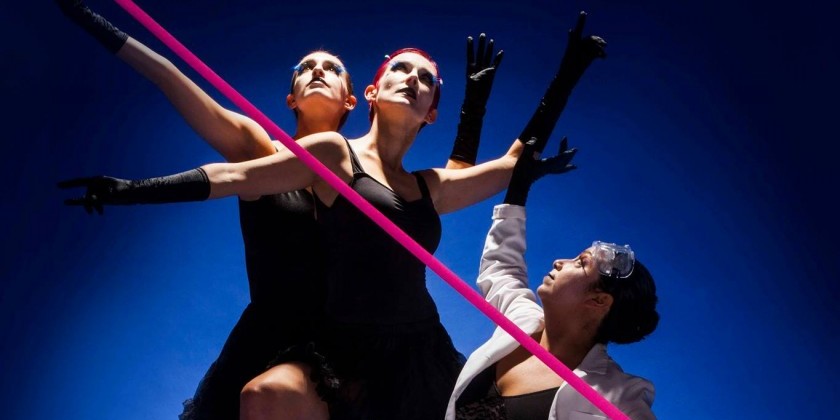 Company:
Laura Ward/Octavia Cup Dance Theatre
How have we arrived at this place in space and time as individuals and as part of the whole fandangled human experiment?
            In our multi-generational MAPS project we attempt to chart the entangled lines of engagement between the past, present and future by imagining and questioning the reality of borders, history, and boundaries. We use the idea of mapping to illustrate the complex interwoven connections between the mundane and the marginalized while lifting the veils of possibility to offer a peep at the dark side of the room. From maniacal laboratories, shadow speckled pasts, and ritual tombs of perilous fancy we extract miniscule pearls of truth, plenty of nonsense and more than a wisp of whimsy.
            The show features young dancers from Long Island City School of Ballet, and includes collaborations with Australian artist, Ella Condon, and original music from Anthony Uncertain, and Fa Ventilato. The Octavia Cup dancers are Georgina Aragon, Cassie Roberts, Natalia McCarthy and Laura Ward. MAPS evolved from our frustrations with the status quo, consumerism, scientific reductionism, and advertising in conjunction with our desire to illuminate the elephant in the room (who appears to be decked out in a black tutu).  We challenge ourselves and our viewers to up the ante in critical imaginative thinking, to question this version of reality that we have co-created and the roles we play within it, and to dream better dreams for the future.
            Please come and sip from our maximalist cocktail of over packing, toe shoes, expressionism, neo classical inter-dimensional space alien music, and advertising. Who knows where you might end up…