MARCAT DANCE || THE PLAYGROUND NYC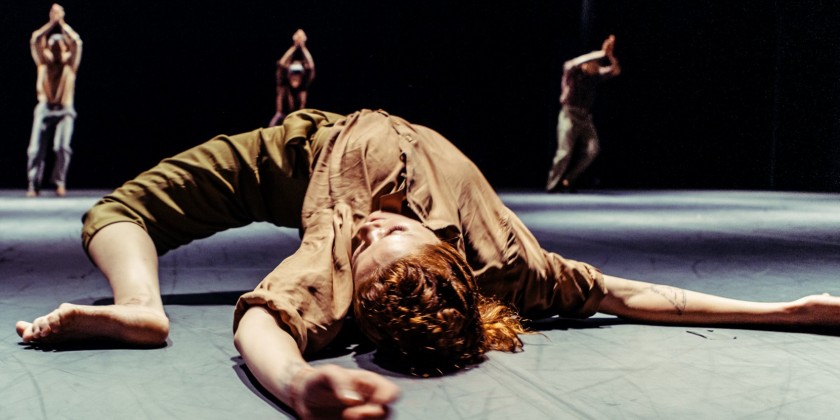 Company:
THE PLAYGROUND NYC
MARIO BERMUDEZ GIL & CATHERINE COURY
JULY 21, 2018
10:00AM-2:00PM
COST: $20
Gibney Dance: Agnes Varis Performing Arts Center, 280 Broadway NYC
Entrance 53A Chambers
The Playground NYC allows dancers to experience various choreographic styles and ideas, engage with a new community of dancers, and gather resourceful information and inspiration from the array of choreographers involved. In turn, established choreographers are paid for their creative investigations, are given free space to explore new movement with professional dancers, and are provided with the opportunity to establish relationships with new dancers and fellow choreographers.  
BIO:

MARIO BIO:
Mario, Artistic Director and Choreographer of Marcat Dance, is hailed by Dance Magazine as "25 to Watch" (2017) and received "Best Dancer" Award from the Certamen Coreografico Distrito de Tetuan Madrid (2017). A native of Jaen, Spain, Mario discovered dance at the age of 20. He studied from 2008-2010 at the Centro Andaluz de Danza in Sevilla, and relocated to New York City in 2010 where he danced with Jennifer Muller/The Works and Andrea Miller's Gallim Dance. From 2012-2016, Mario lived in Tel Aviv, Israel dancing with Batsheva Dance Company performing work by Ohad Naharin, Sharon Eyal, Hofesh Shechter, and Roy Assaf. As a performer he has danced on some of the most prestigious theaters around the world including the Opera National de Paris (Paris, France), Brooklyn Academy of Music (Brooklyn, NY), and The Kennedy Center for the Performing Arts (Washington, D.C.).
In one year since founding Marcat Dance, Mario has choreographed two evening length pieces as well as seven short works for his company and has been commissioned to create for the National Company of Spain, the National Company of Wales, and Eyas Dance Project (Germany).  As a teacher Mario has taught at Ballet Preljocaj (France), Wee Dance Company (Germany), The Playground (NYC), Batsheva Excellence Program (Israel), Oakland University, and has staged repertory of Ohad Naharin / Batsheva Dance Company on the University of Michigan (Ann Arbor). 
"When Mario takes the stage in one of his works, he captures a striking duaity: he is both a simple pedestrian and an uninhibited dancer.  What transmits to the viewer is an unabashed love of moving, with wild, high-flying jumps, whirling spins and athletic floor work seamlessly woven together." Dance Magazine (2017)
CATHERINE BIO:
Catherine Coury is a native of Detroit and a graduate of the University of Michigan, Catherine's dance career consisted of extensive international touring with New York City's Shen Wei Dance Arts and Shannon Gillen & Guests, where she performed in venues including the Lincoln Center (NYC), Art Basel (Miami), Festival de Danse (Cannes), and Stanislavsky and Nemirovich-Danchenko Theatre (Moscow), among others. While dancing Catherine simultaneously played an integral role in the administrative development of Andrea Miller's Gallim Dance and The Playground NYC.
In 2016 Catherine relocated to Tel Aviv, Israel to become a privately certified Gaga Teacher of Ohad Naharin's movement language and an Ilan Lev Method Practitioner.  Catherine cofounded Marcat Dance alongside Choreographer Mario Bermudez Gil and now performs, sets, and teaches works of Marcat Dance around the world
Photo Credit: ALEX APT