MARTHA GRAHAM DANCE COMPANY: Cave of the Heart AT 92Y HARKNESS DANCE FESTIVAL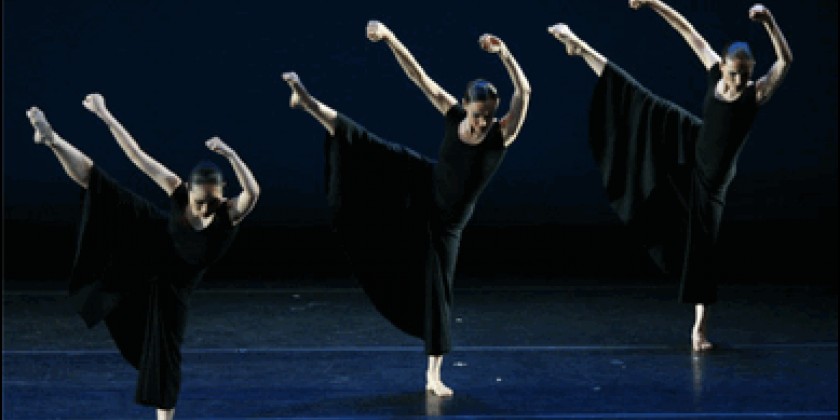 Company:
Martha Graham Dance Company
MARTHA GRAHAM DANCE COMPANY: Cave of the Heart AT 92Y HARKNESS DANCE FESTIVAL
March 13-15
NEW YORK, NY: February 3, 2015— For the fourth week of 92nd Street Y's Harkness Dance Festival, the Martha Graham Dance Company returns to the 92Y stage to perform Cave of the Heart, a shattering study of the destructive power of love inspired by the story of Medea, with music by Samuel Barber and a historic set designed by sculptor Isamu Noguchi. This performance represents a sort of "beautiful homecoming," says festival curator Doug Varone, referring to Martha Graham's early teaching and performing at 92Y.
Using Varone's "Stripped/Dressed" format, each choreographer spends the first half of the program taking apart the dance – talking about it, showing how it was built and giving the audience a direct experience of dance-making without lights or costumes. After intermission, the work is presented fully "Dressed" in its entirety.
The "Stripped" portion of this program begins with an exploration of Graham's famed "vocabulary," her codified classroom technique that evolved with each new dance she created. "The movement motifs that Graham invented for her own role of Medea and the other classic characters will be explained," says Artistic Director Janet Eilber. "We'll discuss the Graham vocabulary and demonstrate how it is studied in the classroom as well as how it is used in motifs for each of the characters in Cave of the Heart."
During intermission, the audience will be invited to take their shoes off and to walk around the Noguchi set so they can see it from the dancers' point of view.
This year's Festival is dedicated to the late Theodore S. Bartwink, long-time executive director of the Harkness Foundation for Dance.
WHAT: 92nd Street Y Harkness Dance Festival: Stripped/Dressed -- Week FOUR: MARTHA GRAHAM DANCE COMPANY: Cave of the Heart
WHEN: Fri, Mar 13 and Sat, Mar 14 at 8 pm; Sun, Mar 15 at 3 pm
WHERE: 92nd Street Y, 1395 Lexington Ave, New York, NY, 10128
TICKETS: $25 at 92Y.org or 212.415.5500
Press Information: Carrie Oman at coman@92y.org or 212.415.5435