MAXX REED || THE PLAYGROUND NYC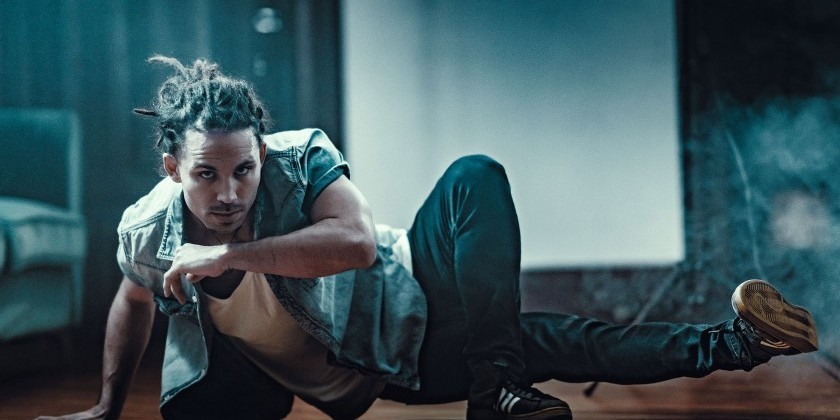 Company:
THE PLAYGROUND NYC
MAXX REED
TUESDAY || 3/26
12:00 - 2:00PM
$5
Gibney Dance: Agnes Varis Performing Arts Center, 280 Broadway NYC
Entrance 53A Chambers
The Playground NYC allows dancers to experience various choreographic styles and ideas, engage with a new community of dancers, and gather resourceful information and inspiration from the array of choreographers involved. In turn, established choreographers are paid for their creative investigations, are given free space to explore new movement with professional dancers, and are provided with the opportunity to establish relationships with new dancers and fellow choreographers.  
BIO:
Maxx Reed is a movement artist on a mission to show compassion through choreography & creative collaboration. He's a multi-genre performer, educator, choreographer & director, as well as a multi-medium filmmaker based out of NYC.
Originally from Memphis, Maxx is trained in styles spanning from classical ballet to hip hop. As a performer, his credits include: Broadway debut Spiderman: Turn off the Dark; music videos: Michael Jackson's "Hold My Hand" & Beyonce's "Who Run The World (Girls)"; television: ABC's Dance War: Bruno vs Carrie Ann, "The Tony Awards", & "American Music Awards" with Usher; and, film: Michael Jackson's This Is It. Credits also include: commercials for Virgin Mobile, and Knott's Berry Farm; local theatre: Cats, Westside Story, and Jesus Christ Superstar; and, principal dancer at New Ballet Ensemble. As a movement educator, Maxx attributes his current success to New Ballet Ensemble (NBE) & their scholarship that provided his initial dance education. Because of the NBE scholarship, Maxx received formal dance training in styles including Horton, Graham, and Forsyth that molded his street-style into a career that led to Broadway & beyond. Teaching students of all ages & backgrounds, he aims to make a social impact by paying forward the formal education & training that helped launch his professional career. Through technique & eight-counts, Maxx motivates students to express themselves and find inspiration in performance art– teaching at master workshops & mentorship programs both nationwide & global.
Photo Credit : Ronan Jorah