MEMORY WITHHOLDINGS: Tickets now on Sale‏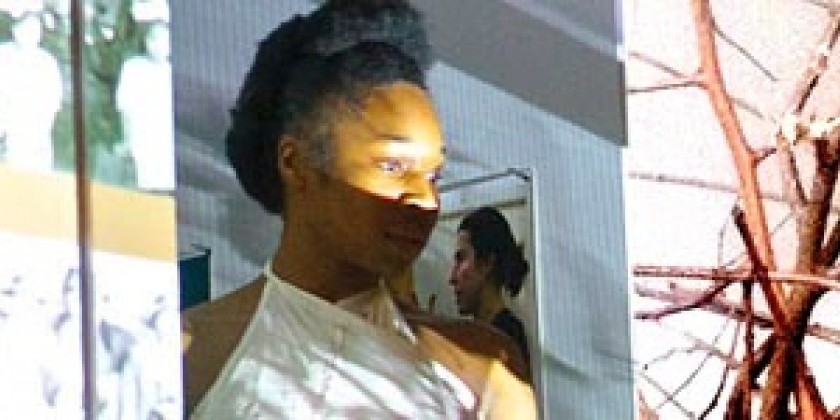 Company:
Love | Fortè, A Collective
MEMORY WITHHOLDINGS

Created by Love | Fortè, A Collective

Friday-Saturday, April 25-26 @ 8:00pm | Sunday, April 27 @ 6:00pm
Tickets: $15 General | $8 Low-Income [Buy Tickets]

After several years of development prior to and within their 2-year residency at BAX, Love|Fortè, A Collective has developed a project that examines the notion of memory residing in the bodies and practices of African descendant communities in North America.  There are places where they, as African descendants, have become rooted through culture: communities that hold their traditions, and bodies that signify a shared experience.

Concurrent with installations on the top floor and theatre at BAX, Love|Fortè is weaving the work with film and media design to create an interactive performance experience for audiences.

[Learn more]



Read
More about BAX Artists in Residence, LOVE | FORTÈ, A Collective

Engage
Love| Fortè will be teaching a class at Center for African and Diaspora Dance (Cumbe)

A Contemporary Dance Workshop: Embodying Memory with LOVE|FORTÉ
Saturday, April 12, 12:00-2:00PM
By Donation
*Attend this workshop and receive a special promo code for the show!

Join
Facebook event

Visit
Events @ BAX to learn about this event and more.



Memory Withholdings was created during the BAX Artist in Residence (AIR) program which provides participating artists with one to two years of uninterrupted artistic, technical, and administrative support, as well as the rehearsal space and guidance necessary to take chances, refine their craft and expand their horizons.

From the Open Studio Series to the Works-In-Progress Series, the AIR program offers a rare opportunity to follow a work and engage the creators in a full arc of development.

Visit artistservices.bax.org/residencies for more information.


BAX's Artist Services Programs are supported by generous funding from the National Endowment for the Arts, New York State Council on the Arts with the support of Governor Andrew Cuomo and the New York State Legislature, NYC Department of Cultural Affairs, in partnership with the City Council, Andrew W. Mellon Foundation, Mertz-Gilmore Foundation, Foundation for Contemporary Arts, the Jerome Foundation, the Jerome Robbins Foundation, M&T Charitable Foundation, the Scherman Foundation, the Puffin Foundation, the Harkness Foundation for Dance, the Lambent Foundation Fund of Tides Foundation, and the Doris Duke Charitable Foundation.