MIA DEWEESE || THE PLAYGROUND NYC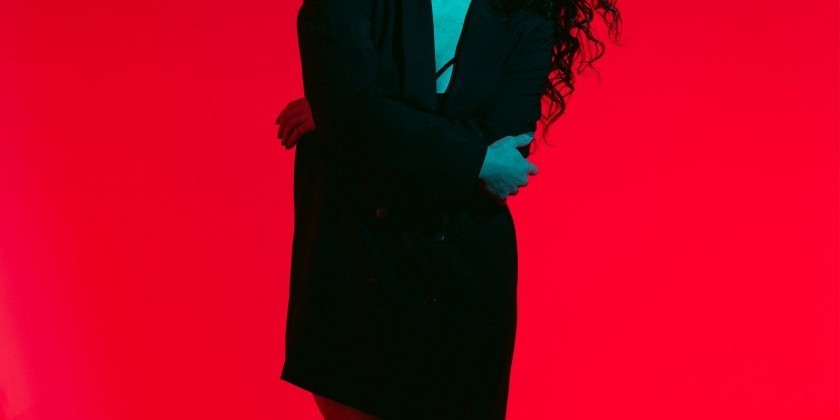 Company:
THE PLAYGROUND NYC
MIA DEWEESE
WEDNESDAY || 3/27
12:00 - 2:00PM
$5
Gibney Dance: Agnes Varis Performing Arts Center, 280 Broadway NYC
Entrance 53A Chambers
The Playground NYC allows dancers to experience various choreographic styles and ideas, engage with a new community of dancers, and gather resourceful information and inspiration from the array of choreographers involved. In turn, established choreographers are paid for their creative investigations, are given free space to explore new movement with professional dancers, and are provided with the opportunity to establish relationships with new dancers and fellow choreographers.  
CLASS DESCRIPTION:
Mia's class focuses on visceral contemporary style movement in the context of musical theater. Her movement and combos incorporate theatrical storytelling, contemporary technique, jazz dynamics, and improvisational choices, meant to break open the confines of traditional musical theater and encourage dancers of all backgrounds to explore their theatrical side.
BIO:
Mia DeWeese is a New York City based dance performer, teacher, and choreographer. She received her BFA in dance from Marymount Manhattan College under the direction of Katie Langan. She has performed with contemporary dance companies BodyStories: Teresa Fellion and 10 Hairy Legs Projects. She was a performer in Sonya Tayeh's New York Live Arts and Jacob's Pillow commissioned piece, You'll Still Call Me By Name. She is a founding member of the contemporary company Freemove Dance. Mia was ensemble/dance captain in the off-broadway production of The Lucky Ones. She was a performer and assistant choreographer in Rent Live!, she was Sonya Tayeh's associate choreographer for The Public Theater/Public Work's As You Like It, and is currently Tayeh's associate choreographer for upcoming Broadway show Moulin Rouge.
Photo Credit : Nick Fancher