MNE Seeking Choreographers for Second Edition of Emerging Choreographer Series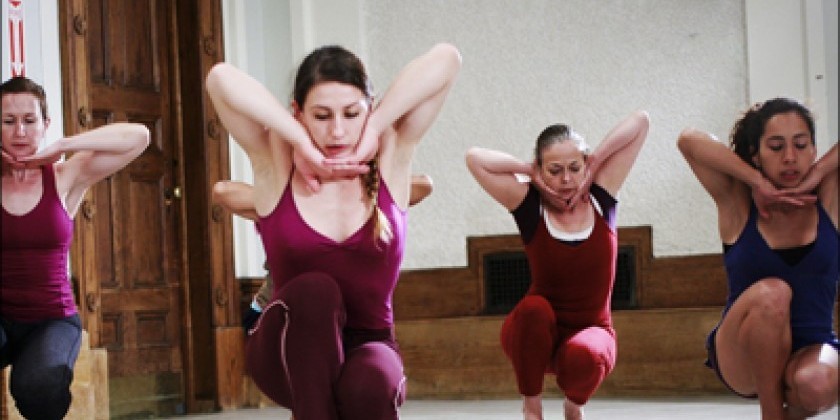 Company:
Mare Nostrum Elements
Mare Nostrum Elements is seeking emerging choreographers in several styles including but not limited to Ballet, Modern, Contemporary, Jazz, Musical Theater, Tap, Latin/Ballroom, Hip Hop, African and Ethnic Dance.
If you would like to create a new piece in any of the above styles in a nurturing and supportive process, come join us at the ECS AUDITION on Tuesday, August 19, 2014.
PLEASE NOTE: Other style of dance such as ballet, contemporary and modern also welcome.
DATE: Tuesday, August 19th
5.30pm – 9pm 
*Please arrive between 5pm and 5.10pm
PLACE: Jamaica Center for Arts  & Learning - STUDIO A
Jamaica Center for Arts and Learning
61-04 Jamaica Avenue, Jamaica – Queens
REGISTER AT: waves@mnelements.org
Pre-registration highly recommended, walk-ins always allowed.
Please bring a headshot and resume at the audition.
ECS 2014-2015 is a FREE 10-week mentoring program aimed at providing new choreographers with tools to create, develop and perform a new finished work in several styles.
Following the structure of our signature method The Wave Within, selected participants will meet weekly with MNE's artistic Director Nicola Iervasi and MNE's in-house director Kevin Albert to stimulate their inspiration, engage in our process, create new movement and share ideas and feedback with fellow participants. If accepted the ECS is totally FREE of Charge.

For more details:
visit our website at www.mnelements.org (NEWS PAGE)
contact us at waves@mnelements.org

WHAT TO EXPECT AT THE AUDITION
The audition consists of a 3-hour class based on our method The Wave Within. There will be a warm up, followed by some movement exploration to generate a physical sequence, interaction with others and a presentation of the results to the class. We feel this is the best way for us to evaluate your artistry and for you to get familiar with Mare Nostrum Elements.

Watch the ECS Promotional Video: https://www.youtube.com/watch?v=5LU_1BzD9g0&feature=youtu.are
Watch The Wave Within Video: https://www.youtube.com/watch?v=wknHrAR0xro
> 10-WEEK COMMITMENT: Nov. 16, 2014 Feb 9, 2015 (break from Dec. 23 to Jan. 4)
> Weekly meetings with MNEs directors and fellow choreographers
> UP TO 70 HOURS of FREE rehearsal space to work with dancers
> 1 studio showing with panel of professionals for feedback
> 1 performance at LPAC followed by Q&A and reception