MOPDC's 2021 Winter Intensive: ReMixed & ReImagined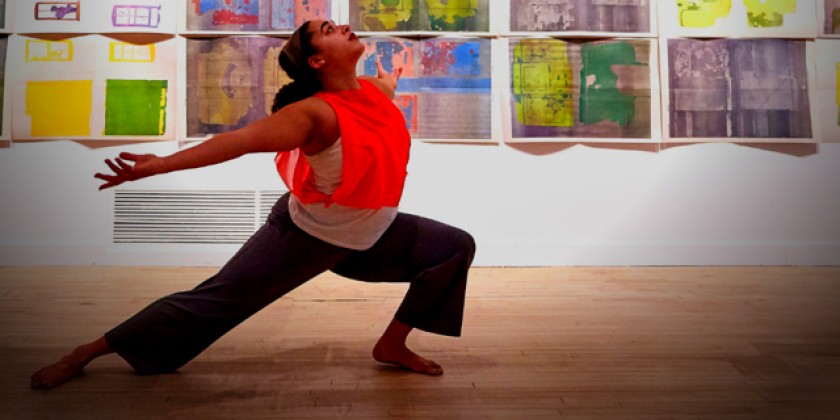 Company:
Movement of the People Dance Company
MOPDC's Winter Intensive: ReMixed & ReImagined
January 14 - January 18, 2021 @ ZOOM - all workshops in EST
Dr. Martin Luther King Jr. Weekend
MOPDC's 7th Annual weekend Winter Intensive offers dancers the opportunity to explore and connect with various dances of the African Diaspora, tools for creating socially conscious choreography, and experiential insight as to ways in which Dances of the African Diaspora can be incorporated in Dance Theater.
Workshops with MOPDC:
Contemporary, Afro-Brazilian, Line Dance, Left Brain Somatic
Workshops with Special Guest Artists:
Mobile Movement Filming: Directing Camera & Movement w/ Gabri Christa
2 More Special Guest Artists and Workshops to be announced!
*This year we are honored to be joined by renowned Choreographer Jason Samuels Smith for our Lunchtime Discussion Series for Full + 7 Workshops Only Intensive participants! 
Choreography Lab - Creating Socially Conscious Dance Theater Choreography facilitated by MOPDC company members. Saturday, January 16 - Monday January 18th will conclude with 3 hours of collaborative group choreography making/solo work where participants will be lead through MOPDC's best practices in creating Socially Conscious Choreography.
OR
Company Rep - Participants will embody and contribute to one of MOPDC's current company repertory works. They will engage in a condensed process exploration of how the piece was crafted and will share a section of the work during the studio showing.
Virtual sharing - The Intensive will culminate in a free informal studio showing of student work and excerpts of MOPDC company repertory. Participants will get the chance to discuss their process and receive audience feedback. Monday, Jan. 18th, 2021 @ 7pm.
Cost & Registration:
There are 2 options to engage in MOPDC's Winter Intensive:
1. FULL INTENSIVE: 7 workshops, choreography lab/repertory + virtual sharing; Early Bird Discount $150 till January 5th, $200 thereafter
2. 7 WORKSHOPS Only: $80 
Additional Payment Options...
- Sliding Scale for BIPOC  participants starting at $75 for the FULL INTENSIVE
- The Efeya Ifedayo Sampson Scholarship - Full Intensive for FREE for 1 Caribbean-American dancer raised in Brooklyn
- Sponsor a BIPOC participant / Be a sponsored BIPOC participant
*BIPOC - Black, Indigenous, People of Color
MOPDC's Winter Intensive is for dancers and choreographers 18+ who are interested in embodying various dances of the African Diaspora as well as envisioning and creating evocative Dance Theater choreography that addresses sociocultural issues as a means to educate, inform and ignite dialogue.
Past Guest Artists include: Urban Bush Women, Nia Love, Katiti King, Paloma McGregor, Arcell Cabuag, Jennifer Archibald, Ni'Ja Whitson, Marguerite Hemmings, Brinda Guha, Marie Basse-Wiles, Andre Zachary, Marcea Daiter, Eto'o Tsana, Maguette Camara, Sekou Heru, Dandha da Hora, Legacy Women, Adia Whitaker, Candace Thompson-Zachery and Benny Simon.