MORNING GLORYVILLE NYC ~ Rave Your Way Into The Day!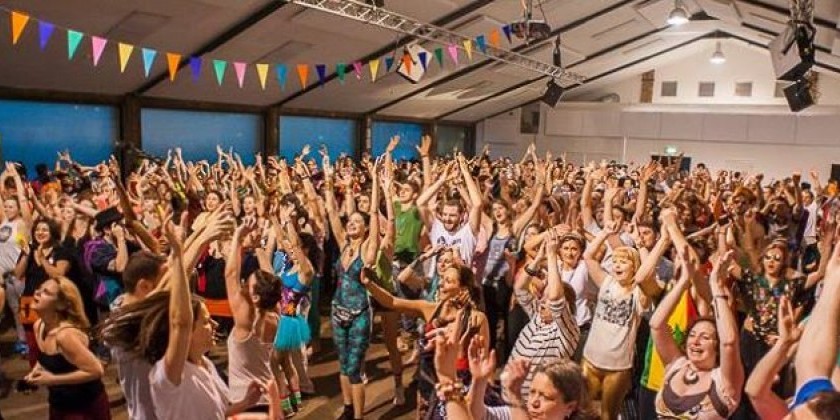 Company:
Morning Glory Experiences Ltd
Every month, in a quiet corner of Shoreditch, 800 Londoners gather to Rave Their Way Into The Day on a Wednesday before work. Sounds nuts? Yes it is...800 people letting loose on the dance floor, so early their pets aren't even awake, and having mad fun to big sexy beats, totally sober!
Morning Gloryville is a wholehearted social movement that aims to infuse connectivity, energy and wellbeing into cities across the globe. We are bringing Morning Gloryville to NYC because it is life-changing and revolutionary. And because New York deserves it.  
We promise to wake you up like you've never been woken up before. You come to dance in the morning because you dare to try something different. You dare to subvert morning culture and challenge your rhythm.
Join us on May 7th 
Be bRAVE
What we give you:

* a free wake-up massage station

* more love than you'll find at your local unicorn ranch

* a superfood smoothie & juice bar

* a coffee kiosk

* a bad-ass dance and acrobat team

* NYC's most talented DJs

* A BANGING DANCE FLOOR



MUSIC BY:

:: Zev / WOLF + LAMB

:: Natasha Blank (The Get Down / NYC)

Dress to sweat!

For more info please see:
www.facebook.com/morninggloryvillenyc