MOUNT VERNON, ME: The 9th annual Slow Tempo workshop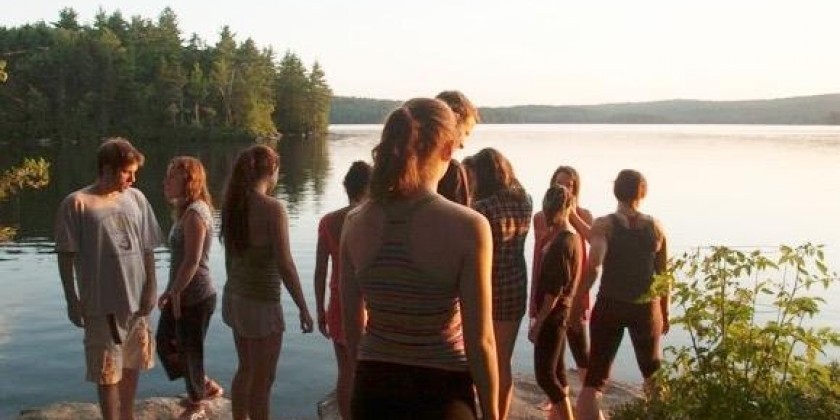 Company:
Peter Kyle Dance

The 9th annual Slow Tempo workshop
July 8-14, 2018
Bearnstow on Parker Pond, Mount Vernon, ME
Slow down, rediscover your sense of place. Take inspiration from the light, the water, and the sounds of loons.
Slow Tempo is an approach to physical performance that incorporates a slow movement practice with an improvisational sensibility. Taught by choreographer Peter Kyle and actor Scott Giguere, the Slow Tempo workshop combines the physical training method of Japanese theater director Shogo Ohta and contempo­rary dance techniques with the goal of training indi­viduals to appreciate the moment-to-moment fact of one's "being here."

Slow Tempo has broad application in all of the per­forming and creative arts, and provides opportunity for learning valuable life skills through contemplative practice. This work helps individuals develop:
Improved concentration,
Sensitivity to the totality of thought and motion,
Greater efficiency in use of the body,
Refined skills in composition and silent narrative.
Daily sessions begin with a thorough full-body warm-up, instruction in Slow Tempo technique, and structured improvisations allowing for free exploration of moving in extreme slowness where Ohta believed "we find fresh expression to defamiliarize our daily experience—to look again." Throughout the week all participants will develop their own movement composition to be performed on the final day of the workshop. Subject to enrollment, returning workshop participants or practitioners with equitable experience will work in select breakout sessions that focus more deeply on applying the principles of Slow Tempo to self-generated work.

Personal time and work time are balanced to allow for ample reflection and contemplation, giving all participants opportunity to experience the richness of Bearnstow's beautiful setting. The program is ideal for anyone interested in movement, performance, physical presence and composition, regardless of age, experience or ability.