Magloire's New Chamber Ballet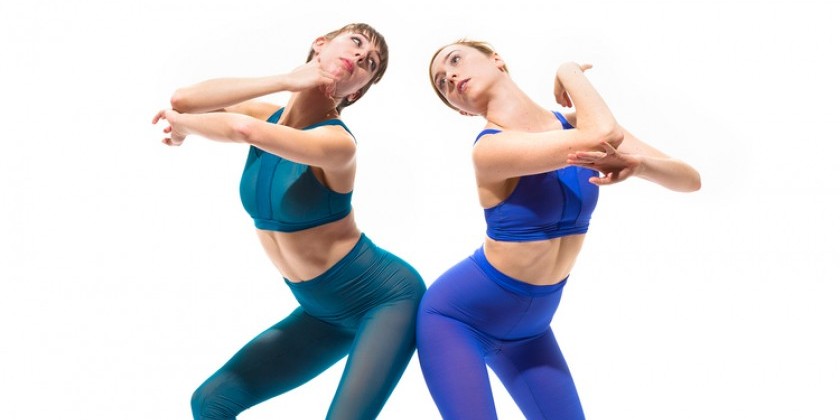 Company:
New Chamber Ballet
NEW CHAMBER BALLET IN PREMIERES BY CONSTANTINE BAECHER
AND MIRO MAGLOIRE, April 17 & 18

Friday & Saturday, April 17 & 18 at 8 PM
City Center Studio 5, 130 West 56 Street
Tickets: $29; $16 for students/seniors
Reservations: 212.868.4444  or  www.smarttix.com

                 "In Magloire's world, music and dance are given equal weight,
                   both visually and aurally.  In Magloire's world, small isn't just
                   beautiful, it expresses something of the divine."
                                            - Rachel Straus, Musical America, September 2013

Dancers:    Sarah Atkins, Elizabeth Brown, Traci Finch, Amber Neff
Musicians:  Melody Fader, piano           Doori Na, violin


Miro Magloire's New Chamber Ballet will premiere works by director Magloire, to music by contemporary French composer Tristan Murail, and Constantine Baecher, set to music by Mozart, along with company repertory, April 17 & 18 at 8 PM, at the company's home base of City Center Studio 5, 130 West 56 Street.

New Chamber Ballet resident choreographer Baecher has created a trio to music by Mozart, and Magloire will present a new duet to "La Mandragore" for piano, composed by Tristan Murail.

From the repertory is Magloire's  "Moments," billed as a solo, but in fact a duet for dancer Elizabeth Brown and violinist Doori Na, performing Salvatore Sciarrino's score on stage, alongside the dancer.   The musician's gestures, the whispering of the strings, and the dancer's movements blend to form an intimate, rhapsodic duet for violin and dance.

The Company will repeat Magloire's 2014 "Entangled," set to Paganini's Caprices Nos. 5, 2 & 6 for solo violin.  Magloire's superb resident musicians, Melody Fader and Doori Na, distinguish themselves at every performance, masterfully performing an eclectic variety of music, from Haydn, Scriabin and Mozart to Kagel, Stockhausen and Boulez.   Indeed, Philip Gardner noted that "Violinist Doori Na rightly won a round of bravos for his skillful playing of the ballet's Paganini score,"  (oberonsgrove, February 2014)

More About Constantine Baecher, NCB resident choreographer:
The Boston native began his dance training at the Walnut Hill School in Ma., and continued at the Hamburg Ballett Schule.  From 2003-2011 he danced with the Royal Danish Ballet.  As a choreographer, Constantine has created works for the Royal Danish Ballet, Kunst-Stoff San Francisco, MoveUs (Washington D.C.), the Columbia Ballet Collaborative, and Lake Tahoe Dance Collective.   Constantine co-founded and directed Cross Connection Ballet and the Copenhagen International Choreography Competition, where he is still active as artistic advisor.   He has choreographed for New Chamber Ballet since 2006, and was appointed the company's resident choreographer in 2014.   Constantine is currently touring internationally with the Carolyn Carlson Company, based at the National Theater of Chaillot in Paris.

More About composer Tristan Murail:
Born in 1947 in Le Havre, France, Tristan Murail received degrees in classical and North African Arabic (at the National School of Oriental Languages) and in economics (Paris Institute of Political Sciences), before turning to composition.   A student of Olivier Messiaen, he won the Prix de Rome in 1971 and spent two years at the Villa Medicis.  Upon his return to Paris in 1973, he and other young composers and performers founded the Itineraire Ensemble, which became recognized for its groundbreaking explorations of the relationship between instrumental performance and electronics.   This led to years of collaboration with Ircam, an avant-garde French music institute for science about music and sound, where taught composition from 1991 to 1997 and helped develop the Patchwork composition software.   Murail has taught at schools around the world, and from 1997 to 2011 was a professor of composition at NY's Columbia U.