Manhattan Youth Ballet presents A Gala Benefit honoring Marina Stavitskaya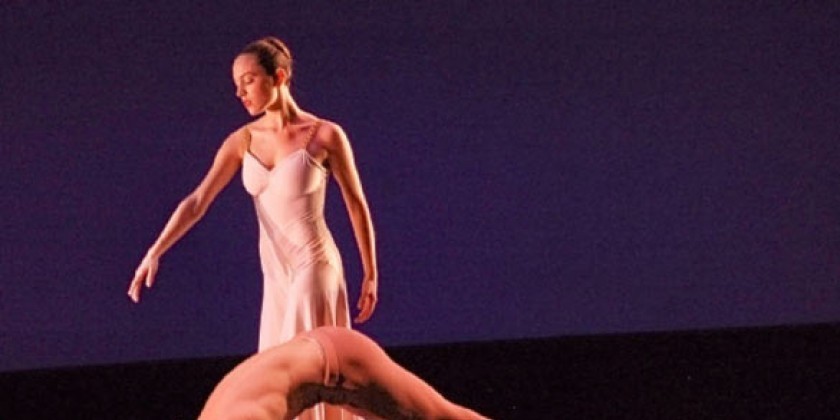 Company:
Manhattan Youth Ballet
Manhattan Youth Ballet
presents
WITH REGARD...
A Gala Benefit honoring Marina Stavitskaya
May 31, 2015 at 6pm
Manhattan Youth Ballet presents A Gala Benefit honoring Marina Stavitskaya on Sunday, May 31, 2015 at Manhattan Movement & Arts Center. Cocktail hour will begin at 5pm, followed by the gala performance at 6pm curtain. There will also be a post-performance catered reception and silent auction.
A Gala Benefit honoring Marina Stavitskaya will feature special performances by GUEST ARTISTS and alumni from American Ballet Theatre and New York City Ballet as well as WORLD PREMIERES by Brian Reeder, Marina Stavitskaya, Daniel Ulbricht, Frederick Earl Mosley and Natalia Boesch, and George Balanchine's Valse Fantaisie. Gala tickets are $100 for adults and $50 for students. All proceeds will benefit the Manhattan Youth Ballet Scholarship Fund.
Manhattan Youth Ballet will also be presenting WITH REGARD... In Practice & Performance on Friday, May 29 at 7pm and Saturday, May 30 at 3pm and 7pm. Tickets are $25 for adults and $15 for students.
Tickets for In Practice & Performance and A Gala Benefit honoring Marina Stavitskaya can be purchased at manhattanyouthballet.org, or by calling 212-787-1178.
About Manhattan Youth Ballet
Modeled with an emphasis on European classical ballet, Manhattan Youth Ballet (MYB) offers world-class training in a nurturing environment focused on discipline, precision and artistry.  MYB is the culmination of Ms. Rose Caiola's effort for the past seventeen years to create a viable, curriculum-based ballet academy in Manhattan in order to serve the needs of the multifaceted community.  Principal members of the faculty have received their training in schools such as the The Kirov Ballet, School of American Ballet, and Central Pennsylvania Youth Ballet.  The faculty strives to bring out the individual potential of each student with an emphasis on artistry as well as technique to create truly versatile dancers for the current dance world. Manhattan Youth Ballet has acquired a reputation for excellent teaching in an intimate and individually supportive environment. The school's graduates have danced professionally with American Ballet Theatre, New York City Ballet, Nederlands Dans Theater, Ballet de España, San Francisco Ballet and Complexions.
Education is a top priority at Manhattan Youth Ballet and the school has numerous community outreach programs to promote dance education.  Since moving to its new home at Manhattan Movement & Arts Center in September 2008, over 2,500 New York City school children have participated in lecture demonstrations and/or been MYB's invited guests at full-length performances.  For more information, visit www.manhattanyouthballet.org.
About Marina Stavitskaya
Ms. Stavitskaya graduated from the Kirov School in St. Petersburg, Russia in 1960 and was accepted as Soloist in the Kirov and Maly Theatre Companies. During her fifteen-year performing career, she danced many principal and soloist roles from the classical ballet repertoire. In 1970, upon completing the pedagogical training course under Vera Kostrovitskaya, she joined the faculty of the Vaganova Choreographic School in St. Petersburg where she taught classical technique, repertoire and character dance.
Ms. Stavitskaya immigrated to the United States in 1976 and continues an illustrious teaching career. Among her positions, she has been a faculty member of the School of American Ballet, the American Ballet Theatre School, Studio Maestro and an instructor with Ballet Arts, Carnegie Hall and the Harkness Ballet School. She has been a teacher with the Metropolitan Opera Ballet Company, the American Ballet Theatre Company, American Ballet Theatre II, and guest teacher for the Vienna Ballet Company, the Royal Swedish Ballet, the Cullberg Ballet, Stockholm, Sweden, the Finnish National Opera, Helsinki, HET National Ballet, Amsterdam, the Stuttgart Ballet, Germany, and Le Groupe de Huit in Paris. She has taught master classes for the Southwest Regional Ballet Festival, the Pacific Regional Ballet Festival, the Academie de Danse Classique, Princess Grace, Monte Carlo, the Kuopio Dance Festival, Finland, the Mid-States Regional Ballet Festival, and the Southwestern Regional Ballet Festival.
In addition to her teaching career, Ms. Stavitskaya has staged works from the classical repertoire worldwide, including the Coteburg Ballet Company, Star Dancers Company, Japan, the Tampa Ballet Company, and for the Studio Maestro Gala Concerts. She staged Les Sylphides for the Nureyev Festival at the London Coliseum. Ms Stavitskaya has received recognition as a gifted choreographer of ballet and character dance. Marina can also be seen in the feature film, Black Swan.