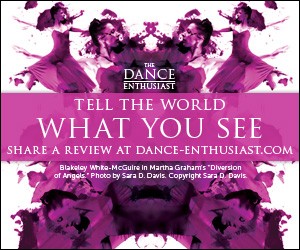 Marion Sparber || The Playground NYC
Company:
THE PLAYGROUND NYC
Marion Sparber
Sunday, 4/12
1:00-2:00pm EST
Pay what you can basis
Venue: Online
Register at https://clients.mindbodyonline.com/classic/ws?studioid=31459&stype=-110&sView=day&sLoc=0&sTrn=100001574&date=04/12/20
Registered participants will be emailed a link to the class 15 minutes prior to the start.
The Playground NYC, in partnership with Gibney, is offering Online Studio, digital dance space. Join us, wherever you are for LIVE online classes with teaching artists in New York City and around the world. Let's keep moving together and finding new ways to connect. Classes are open to movers of all levels! 
Classes will be streamed live via ZOOM. Participants must pre-register for class and create a (free) ZOOM account to join.  Registration will close 20 minutes before the class time. Fifteen minutes before class, you will receive an email with the ZOOM link.
Let's dance it out!  Community Strong.
CONTEMPORARY DANCE - From Inside to Outside with Marion Sparber:
I teach Contemporary dance training with emphasis on floor work. We start the class by opening our channels of awareness. The warm-up is focused on passing through the whole body and expanding our flexibility and strength. We use the playfullness in our movement to connect to the natural flow of breath. With the help of exercises in different constellations - in a group, with a partner and alone - we listen to the weight of our body and direct it through space. An important aspect of the training is the attention to the momentum in movement and on integrating changes of dynamic and musicality in short movement phrases. As techniques of inspiration for my class I use a lot the principles of Flying Low technique by David Zambrano as well as release technique mixed with my personal investigation. I like to establish a collective mind and body inside the class to enhance the group power giving an energetic push to the individual source of creativity.
Bio:
MARION SPARBER Originally from South Tyrol, Italy, Marion received her dance training at Varium and Iwanson School. As a teacher she has been working in several schools and festivals in Italy, Spain, Costa Rica, Switzerland, Austria, Russia, Portugal, Poland, India, Germany, USA a.o at "Deltebre dansa" (Spain), TanzAHOI Festival Hamburg (Germany), Atlas Festival, Camp In, La Cantera, Encuentros Mutantes (Mexico), Vim Vigor New York, Diavolo Company LA, Flow Movement Colorado, Athletic Playground San Francisco (USA), Performact, Lagos Sea Dance (Portugal), Marameo, Tanzfabrik, Dock 11, Danceworks, Etage, Seneca (Berlin, Germany), Tanzcompagnie Rostock and Stadttheater Bielefeld, Ballettförderzentrum Nürnberg, Kari-Tanzhaus, Profitraining Freiburg & Leipzig, DancePAT, Tanz s.a.l., Yizong Bagua Köln, Tanzfaktur Köln, Volkstheater Rostock, Stadttheater Bielefeld (Germany), Tanzhaus Zürich and Profitraining Basel (Switzerland), Oliva Dance Project (Italy), Goa Contact Festival and Play Practice Artist Residency (India), Cyrculacje Festival and Sfera Ruchu Festival (Poland), Academy Dancer Russia, Summer for friends and at the University of dance of St. Petersburg (Russia), DASS Summer Intensive (Portugal), La Machine, Espacio Nómada (Costa Rica), Festival Nómada (El Salvador), Guatemala, Descalzinha Danza and Varium (Spain). 
Marion has collaborated as a dancer with choreographers and companies such as Francisco Córdova/ Physical Momentum in the piece "To be", Stella Zannou in the piece "Strange", Sonia Rodriguez, performing "Mabel", ADN-Dialect in the pieces "Zeitzone", "Urban Shaman and "L'affaire Wettstein", Eldon Pulak in "The Wetting Party" and as a guest dancer of Weedance Company. 
Her solo-work "The Ripe and ruin" and her group-pieces "Shell Shock", "Nefelibata", "Acacia confusA", "Ohne Zwei", "Porzellan-Haus", "Eight" and "Impromptu" have been performed at several international theaters and festivals. In 2014 Marion was part of "EX-IN" with David Zambrano learning Flying Low and Passing Through Technique which she includes in her teaching.