Contribute
Your support helps us cover dance in New York City and beyond! Donate now.
Mark DeGarmo Dance Issues A Call for Entries: Global Dance Video (Part 3)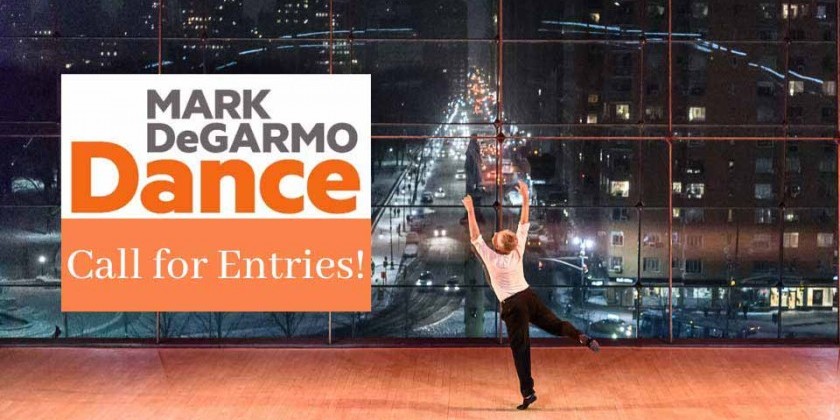 Company:
Mark DeGarmo Dance
Call for Submissions: Global Dance Circle video
Mark DeGarmo Dance
MDD is now seeking submissions for our next "Global Dance Circle" video! Professional and recreational dancers are all invited to submit a clip. To be included in MDD's next "Global Dance Circle" video, email a 10-second clip of your best moves to info@markdegarmodance.org!*

Click here to view MDD's Global Dance Circle (part 2) on YouTube.

Deadline to submit: July 13th
Please include:
Your name, as you would like it to appear in the video
Your Instagram to be tagged in the IGTV video
Your location (City, State/Region, Country)
A few short sentences about yourself.
 
Contact:

Connect with us:
www.markdegarmodance.org 
www.facebook.com/markdegarmodancers 
www.instagram.com/markdegarmodance 
www.twitter.com/DeGarmo_MDD 

Copyright © 2020 Mark DeGarmo. All Rights Reserved.

*Please note: Mark DeGarmo Dance has the ultimate decision of what is included in the final video. By submitting your video to Mark DeGarmo Dance, you are agreeing to: grant MDD all permissions to use, reproduce and publish said video indefinitely; to alter the same without restrictions; and to copyright the same. You also release MDD and its board of directors, officers, employees, legal representatives, and assigns from any and all such claims, actions, and liability relating to its use of said creative work, photographs, videotapes, and/or likeness. By submitting a clip, you also agree to be added to the MDD email list, from which you may unsubscribe at any time.