Mark Morris Dance Group Internship Opportunity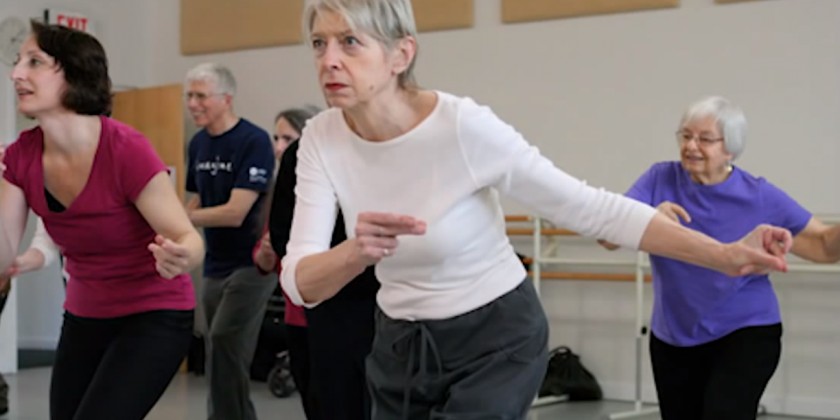 Company:
Mark Morris Dance Group
The Mark Morris Dance Group (MMDG) seeks candidates interested in learning about Arts Administration. While the internship is based within one department, participants will get a broad view of the overall workings of the company through involvement with various special projects and events. Interns will gain in-depth experience and will learn how various departments work together to achieve the organization's goals. Interns will also gain nonprofit administrative experience which can include: basic budgeting, project management, business writing, customer service, and introductory database training.
Founded in 1980, the Mark Morris Dance Group is an 18 member dance company headquartered at the Mark Morris Dance Center in Fort Greene, Brooklyn. The company has tour engagements domestically and internationally throughout the year and tours exclusively with live music. The Mark Morris Dance Center, opened in September 2001, is home to the Mark Morris Dance Group, The School, a Studio Rental program and Wellness Center. The Mark Morris Dance Group (MMDG) seeks candidates interested in learning about Arts Administration. MMDG offers Internships in seven areas of concentration: Company and General Management, Dance for PD®, Development, Education, Marketing, Finance & Business Administration, and Operations.
Dance for PD®
Dance for PD offers free weekly dance classes for people with Parkinson's disease and their caregivers, families, and friends. Participants report that Dance for PD classes help them to overcome physical challenges, improve their mood, and provide a social outlet that improves their quality of life.
Founded in 2001, the program is operated as an active partnership between the Mark Morris Dance Group and the Brooklyn Parkinson Group. The flagship program is located at the Mark Morris Dance Center in Brooklyn, NY, and all classes at this location are accompanied by live music.  These classes, which integrate ballet, modern, folk and tap dance and Mark Morris repertory, serve as a model for affiliated classes that have been replicated in more than 40 communities internationally. Dance for PD founding teachers and administrators lead regular training and professional development sessions so that dance professionals and PD groups in other communities can launch and sustain classes based on the Brooklyn model.
Dance for PD Internship
Application Deadline: January 16, 2015
Internship Period: January/February – June 15, 2015
Responsibilities will include, but not be limited to, the following:
- Assist the Program Coordinator and Program Director in producing an intergenerational community performance project to take place in June 2015
- Provide creative and technical assistance in 1-2 rehearsals a week February-June
- Provide support to and act as a liaison among production staff and artists including production manager, costume designer, rehearsal directors, musical director and musicians
- Manage promotions, communications and ticketing in preparation for June performance
- Create printed program for performance
- Help program coordinator and program director coordinate and manage all logistics and artist services on the day of performance
- A commitment of up to 10 hours a week is required
Qualifications:
We are particularly interest in those candidates who have theatrical production experience or have worked extensively as performers.

Compensation:
- Unlimited dance classes at the Mark Morris Dance Center
- Access to Wellness Center fitness equipment
- Discounted  Master Classes, workshops and pre-professional intensives (subject to availability)
- Access to $10/hour subsidized studio rental rate
- Discount on premium dancewear and MMDG merchandise in The Store at the Dance Center
Application Guidelines:
The following is required as part of your application submission
A. Resume including education and work experience
B. Cover letter detailing what you would like to gain from your internship and how you would contribute to the efforts of MMDG
C. One recommendation letter and three references (no family members please)
- Indicate Internship-Dance for PD on the subject line of email or in body of cover letter
- Clearly title each attachment: Full Name – Document ie. 'Mark Morris – Letter of Reference'
- Applications in electronic format preferred, and accepted at internship@mmdg.org
- Mailed applications: Human Resources – Intern Coordinator, Mark Morris Dance Group, 3 Lafayette Avenue, Brooklyn, New York, 11217